We have just relaunched our website with an interactive map reflecting our work in more than 100 countries. 
The map tells the story of training journalists from the South Pacific islands of Tonga and Samoa, to Sudan, Mongolia and across 17 of the countries bordering the European Union.
Individual projects are outlined in brief, with fast facts, video content and an image gallery, so that the breadth and depth of the foundation's work is conveyed in an instant.
In a world of so called "fake news", the map captures the story of how the foundation supports early-career journalists in emerging and developing countries get to the truth, with courses ranging from investigative journalism to election reporting, and multimedia newsgathering with mobile journalism, or "mojo".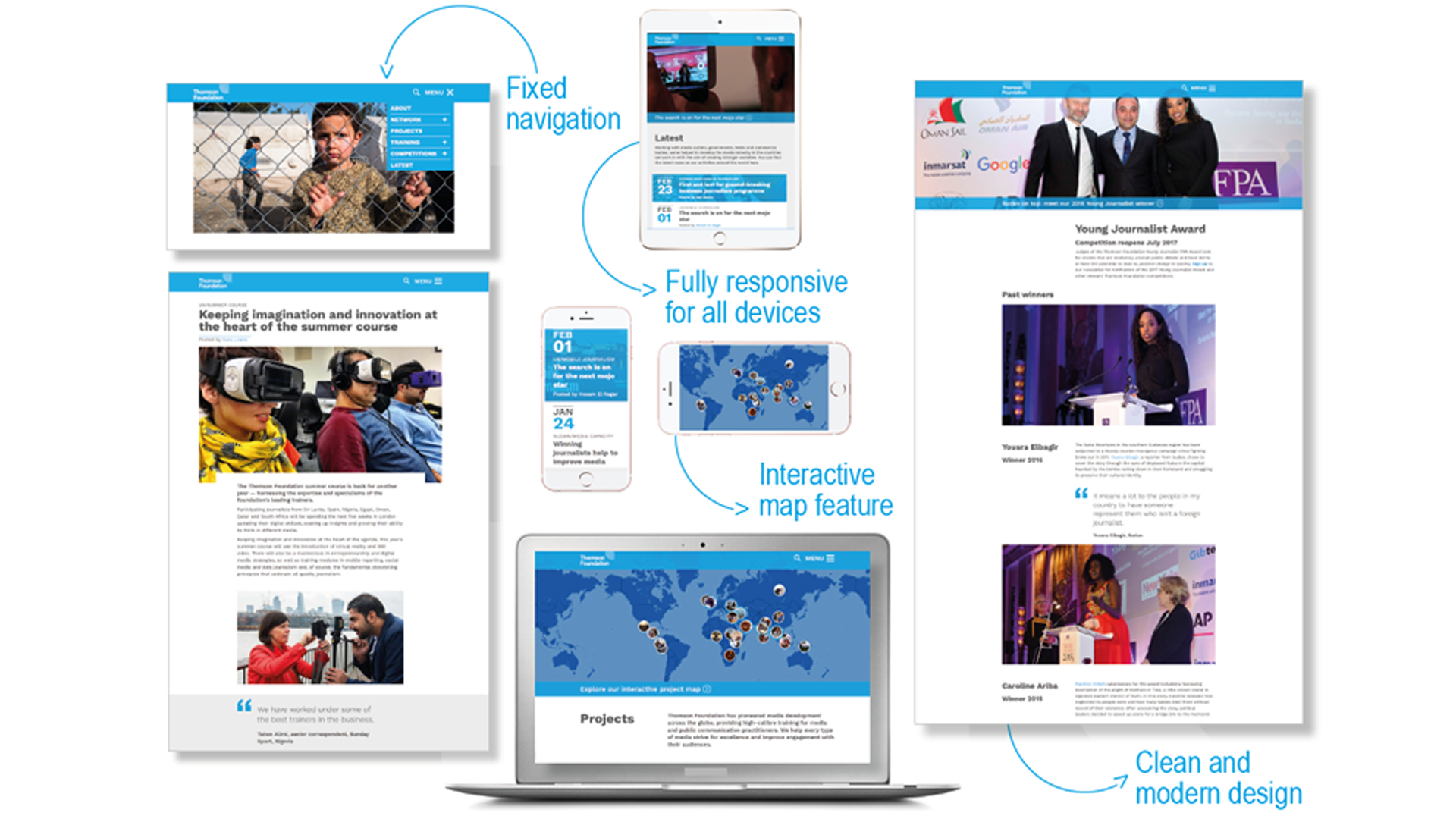 We have a strong story to tell, and the website relaunch ensures we do it in the most engaging way.
The user experience has been improved by making the website fully responsive so that it automatically reformats for mobiles and tablets. The brand colour palette of cyan/blue and gun metal grey has been carried across the modern aesthetic of the site.
Aside from the interactive map, the improved article format on the core site with optimal presentation of imagery will keep visitors up to date with the latest news on training opportunities and international awards sponsored by the foundation.
London-based digital agency Metia was appointed to work with Thomson Foundation to create an industry-leading, innovative website.