Journalists who've taken part in a ground-breaking business journalism programme in Azerbaijan have gathered together for the first time at a networking event in the capital Baku.
Some travelled for many hours to attend the meeting which also marked the end of the programme which has become one of the most successful and well-respected journalism training programmes in Azerbaijan.
The evening started with speeches from British Ambassador to Azerbaijan Dr Carole Crofts, Pasha Bank Director of Corporate Communications Sona Abbasova and British Council Azerbaijan Director Elizabeth White.
All praised the impact of the training on journalism in Azerbaijan and highlighted the value of friendships that have grown from the programme.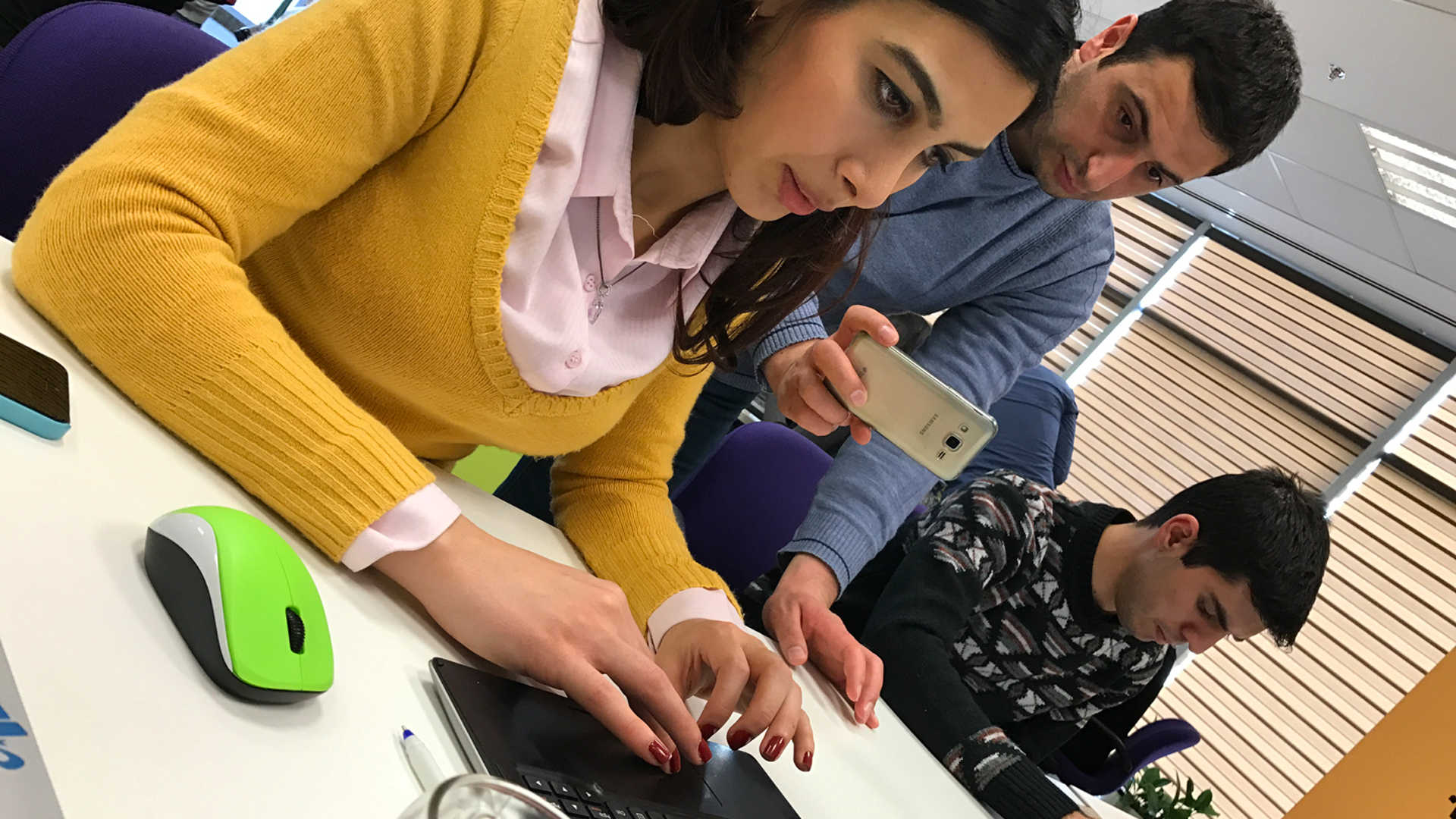 Each year, around 12 senior journalists from broadcast, online, agencies and print media have been selected to take part in the programme, implemented by Thomson foundation in partnership with the British Council, which sees participants undertake three weeks of multimedia training in Baku before coming to London for a one-week study tour.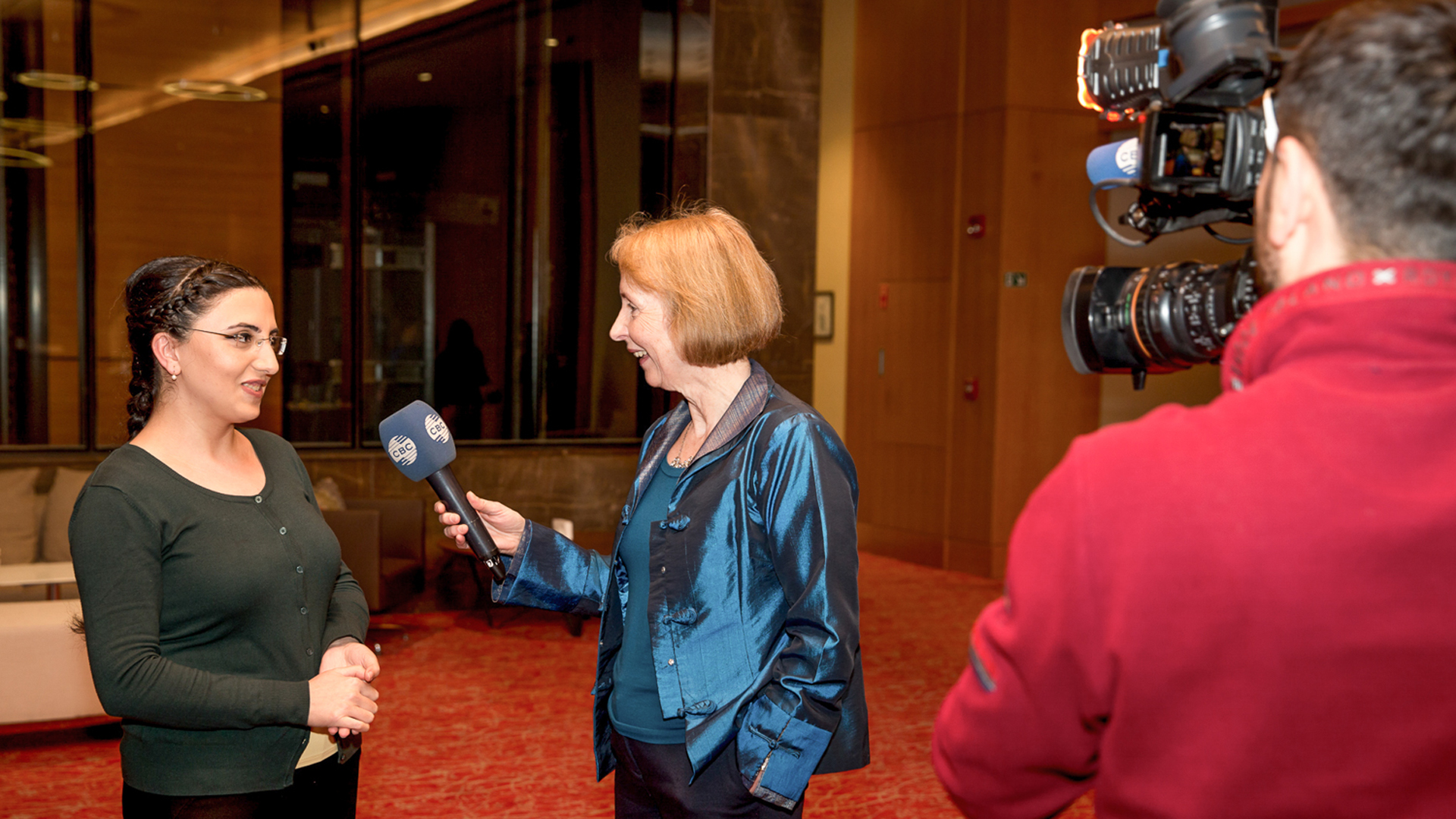 During the last week of the final session in 2017 the journalists created and presented multimedia stories which examined the challenges facing women farmers, the rise of adventure tourism, beating the economic crisis, how to become an Azeri globetrotter, the Azerbaijan movie industry, the artistic enterprises of a Baku women's small business group, Baku's battle of the taxis and the development of a hi-tech braille pad for people with sight disabilities.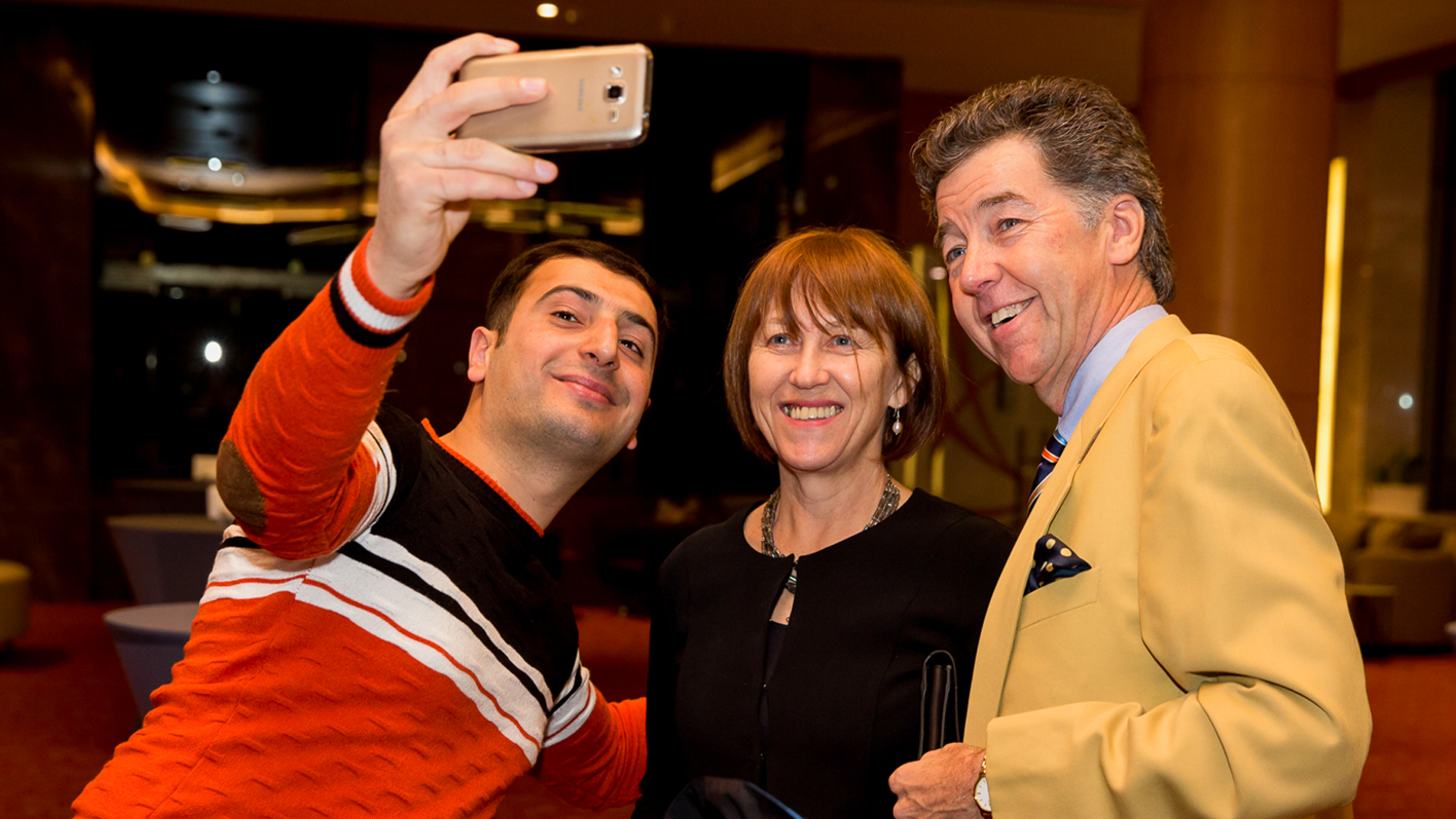 Thomson Foundation trainer Dan Mason (above right) has been involved from the project's early days and has come to regard Azerbaijan as a second home.
"Over the past six years, Azerbaijan has changed dramatically and so has journalism," he says. "Understanding the local issues while keeping a focus on emerging skills and the role of journalism in making a positive difference to communities has been the driving force of this programme."
Seventy journalists have been trained by the Azerbaijan Business Journalism Programme which has been sponsored by the Pasha Bank and implemented by Thomson foundation in partnership with the British Council.