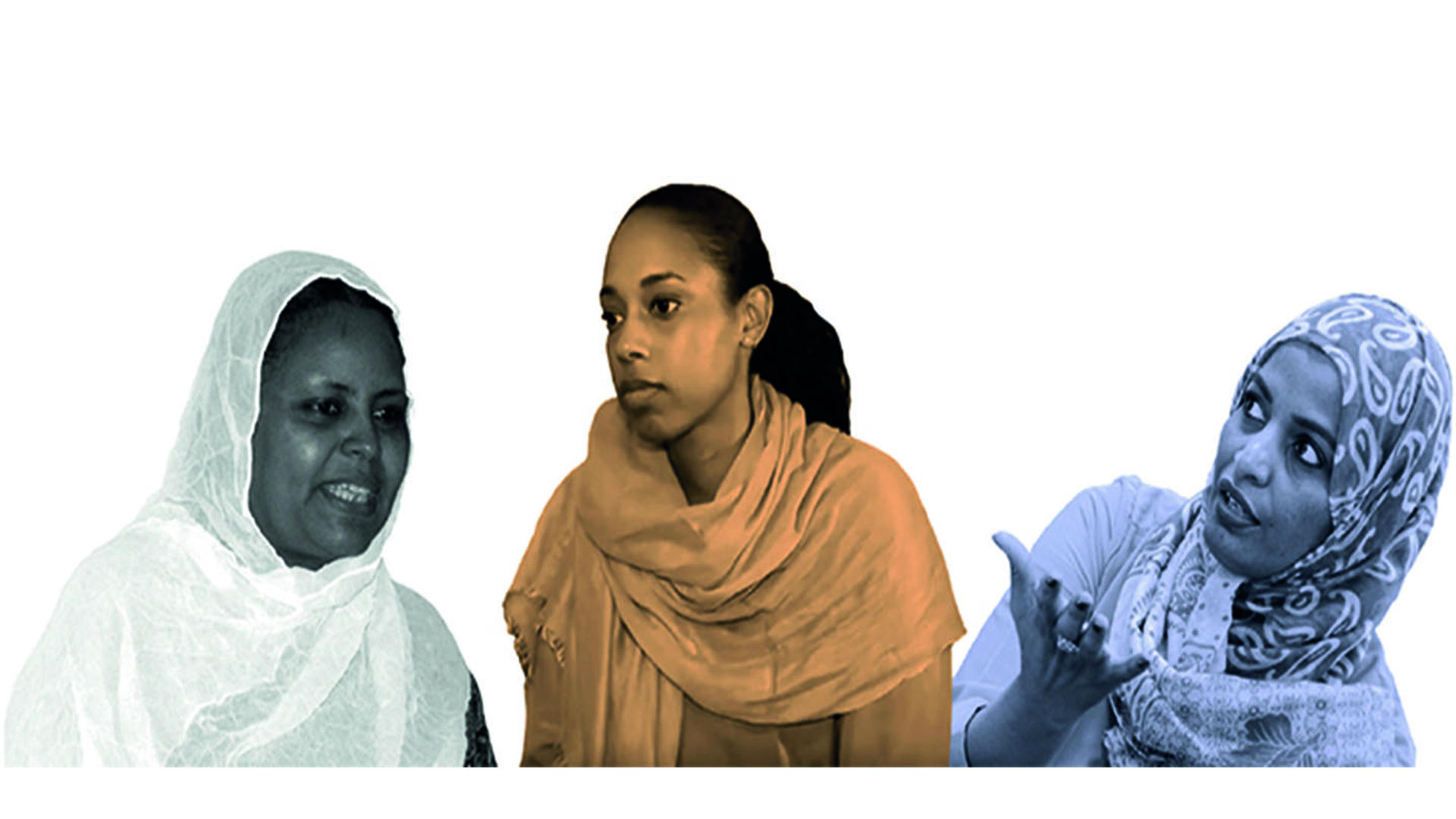 Rania Haroun (pictured above, right) spent four years training with Thomson Foundation on the Sudan Media Capacity Building Project. She banded together with other journalists trained by the foundation to ensure coverage of Sudan's deadly uprising was fair, accurate and verifiable.
And a former Thomson Foundation Young Journalist Award winner, Yousra Elbagir (centre), was reporting on the story for Channel 4 News, as well as helping to verify user-generated video and photographic content.
Demonstrations flared in December over rising food prices and spiralling inflation, with protests later aimed at removing president Omar Al Bashir from office.
Both Rania and Yousra's work – in difficult conditions and bearing certain risks – helped to ensure coverage of a story which has been under-reported by international media, with many journalists targeted by the Sudanese government.
Entisar Omer (left), who successfully completed the foundation's Training of Trainers programme over five years, has also been passing on her skills to citizen journalists in Sudan, giving them the confidence to cover sensitive issues from child marriage and racism, to the crippling cost of fuel and the lack of jobs for young people. "Being a good trainer means preparing yourself to deal with all sorts of difficult situations," says Entisar.
Read more about Entisar, Yousra and Rania...