Using the right language
Working with Eurovision News, Thomson Foundation has used its media training expertise to devise three versions of For the record: how to document stories from a war zone for EBU members: one for journalists in the field, another for journalists in the newsroom and a third via the Telegram app. 
"It was very important from the outset that we made clear the distinction between journalism and judicial investigation because journalists aren't war crimes investigators," says Catherine Mackie who's the course instructor and training and communications editor for Thomson Foundation. "The experts emphasised the importance of journalists using the right language when reporting about a possible war crime so as not to cause potential harm to any future legal process."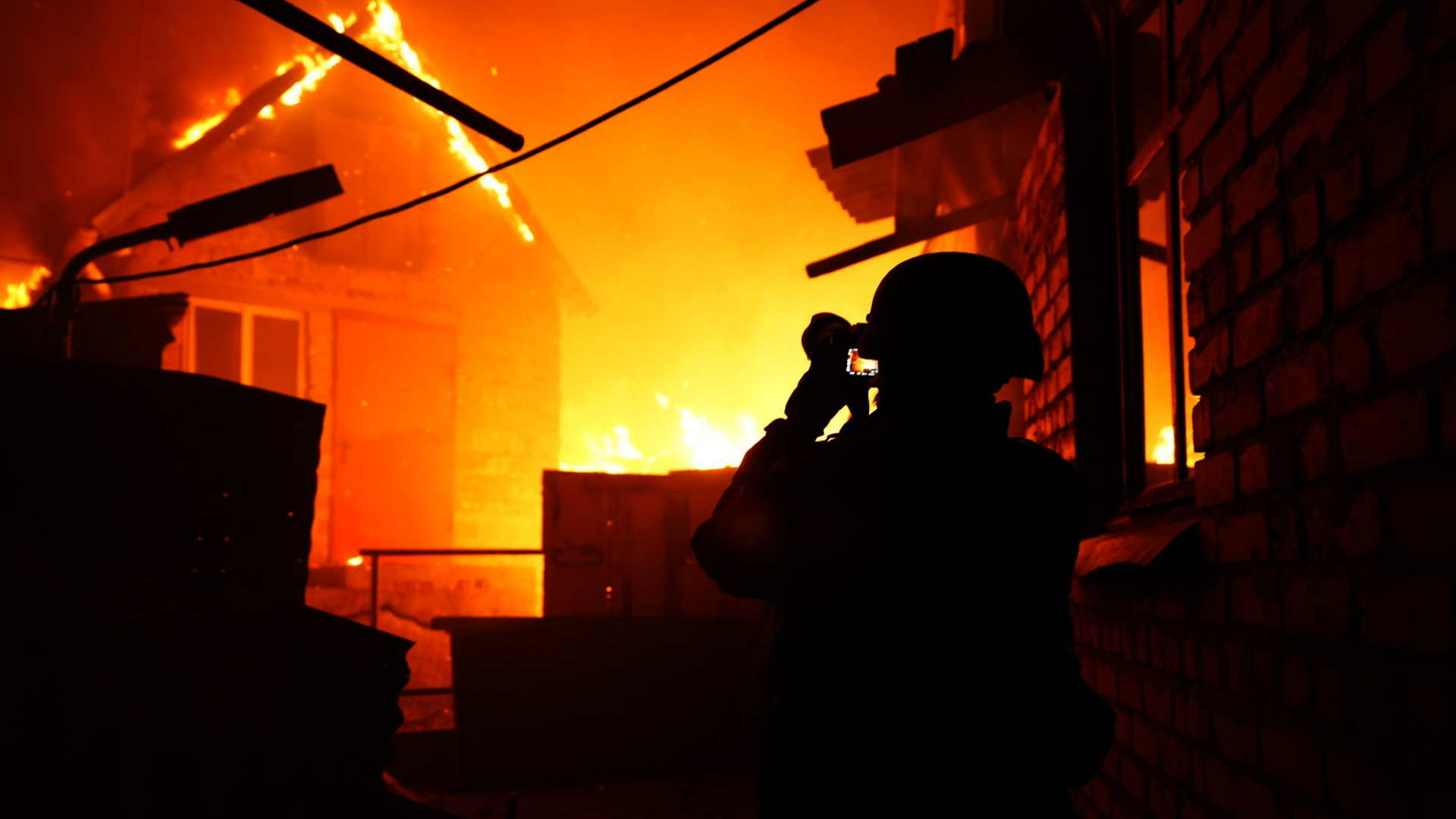 One key piece of advice comes from seasoned foreign correspondent Quentin Sommerville who has covered wars and conflicts for the BBC in Ukraine, Syria, Iraq and Afghanistan. "I think one of the things that I've learned over the years as I've got more experience...based on what you can do as a journalist in a situation where something terrible has happened, something might be a war crime, is good housekeeping, is take notes, record everything, keep all your transcripts', he says.
For the record: how to document stories from a war zone is available for EBU members on the EBU Academy platform. The EBU Academy offers expert market-relevant training for media professionals who are looking to sharpen their skills and confidently lead innovation in their jobs.
As well as creating online courses and courses on the Telegram messaging app for specific organisations, Thomson Foundation also offers a series of free to access courses on our Journalism Now platform.