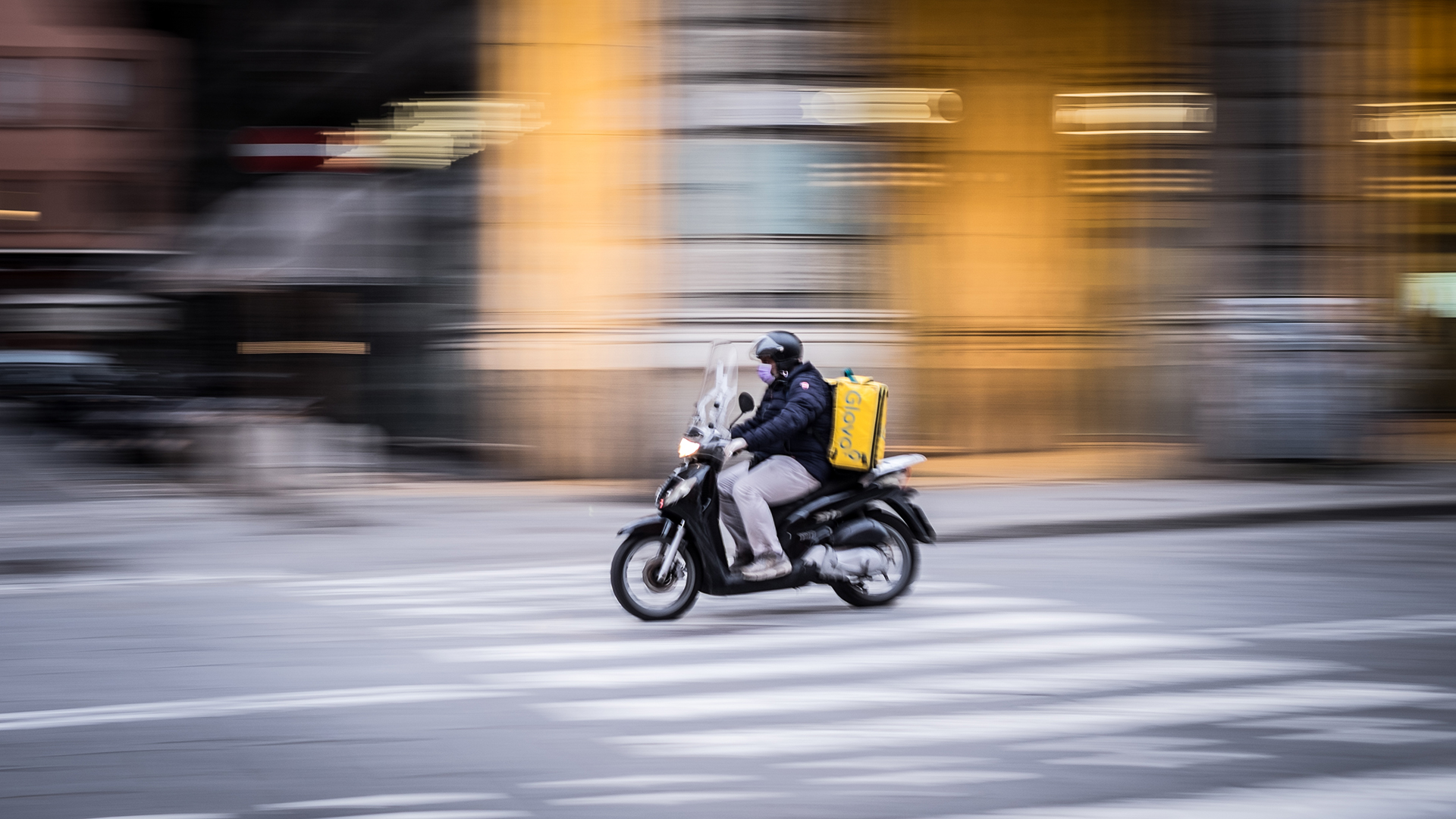 Though the job lacks the hero status afforded to health workers, Marco also points out that delivery riders are having to risk their health so that others can stay safe and fed. He shows how the virus has different consequences depending on one's social class.
"Among the very few people that are allowed to go out and work are people from food delivery companies, providing a vital lifeline to many," says Marco. They're taking risks coming into contact with stranger after stranger, while providing an essential service to those who can afford to self-isolate, and normally for a very low wage."
The most significant shared human experiences
Marco hopes he can continue to contribute to the conversation about coronavirus by recording the unfolding economic crisis and the ensuing poverty, which millions in Italy are falling into. 
"As we go through the most significant shared human experiences in our recent history, I'm thinking about the economics of the crisis, the economical crisis that we'll face and are already facing. The struggle many people will go through to pay their bills.
"There is a lot of work to be done on this crisis. There are many different aspects to be covered for years to come."
Covering coronavirus. Find out how we are helping reporters adjust to the new challenges ahead. 
See more of Marco's work on his website: www.marcopanzetti.com