Multi-award winning photographer, Marco Panzetti, has invested significant periods of time making images that matter. His work on migration was exhibited in Tunis, as part of the successful OPEN Media Hub-led International Convention of Journalism, in which 800 journalists and citizens gathered together to discuss the role of the media.
The photography exhibition, The Idea of Europe, took place in the epicentre of Tunis' cultural scene, Le 4ème Art, and showcased Marco's commitment to photography on an extremely complicated and quick-moving global story.
But what it really stood out for is for what it lacked: photographs of obvious suffering and distress. 
"I decided to put aside many pictures of people suffering and in poor conditions because I prefer to show a more dignified version of the subjects," explained Marco ahead of the exhibition.
"For me, it's about the human story. Giving names, voices and faces to the refugees who have faced horror on their journeys to Europe."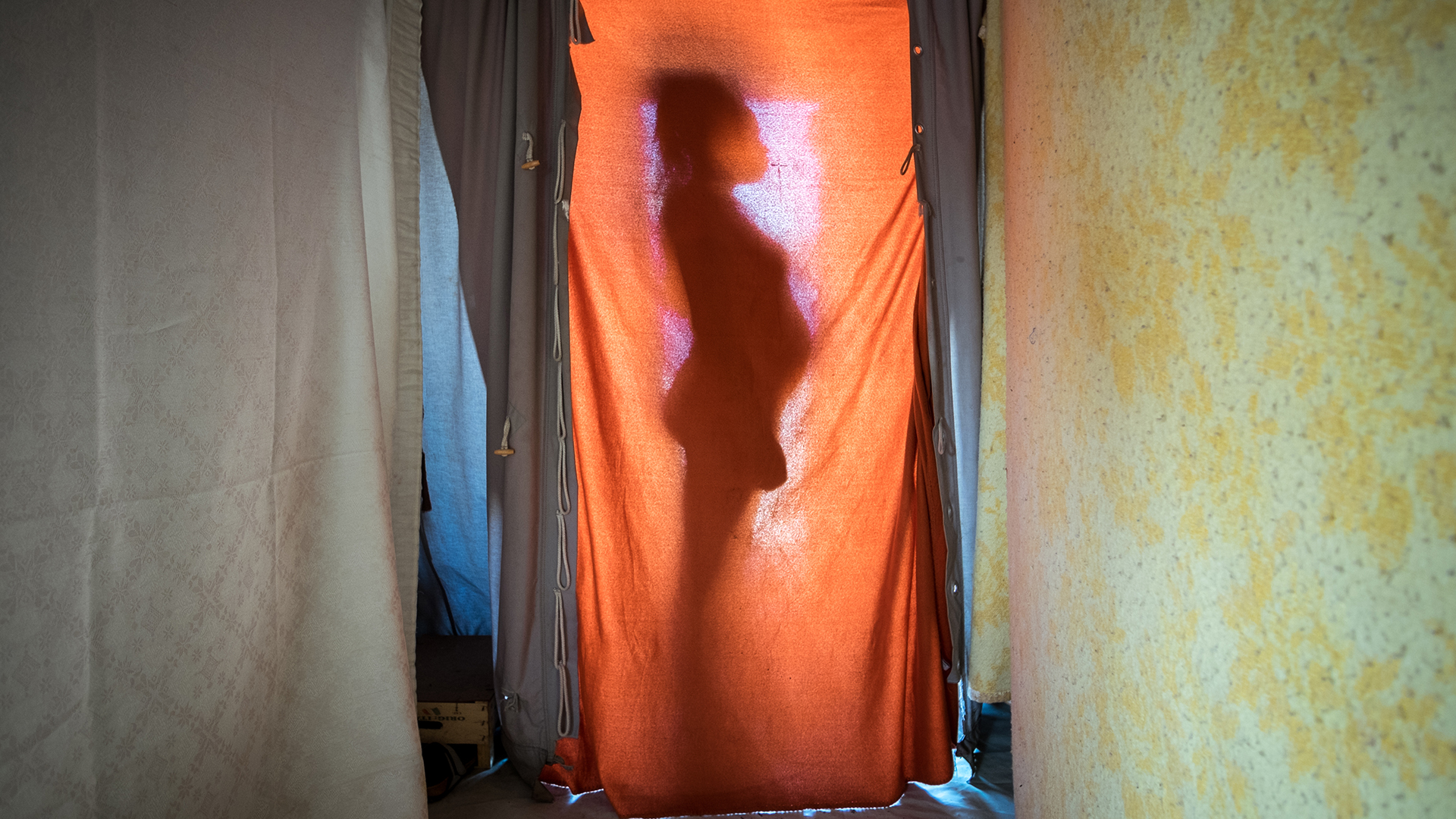 In line with elevating the perspective of migrants and refugees, Marco's posed portrait of a pregnant woman at the entrance of a Red Cross tent in Settimo Torinese, Italy, was indelible. The whole pose is confirmed in shadow – the woman a silhouette.
"I saw the red, the tent and the silhouette and I thought: that's the picture I have been looking for."
The photograph formed part of Marco's 2017 reportage series Life After Hell, a follow-up to Troubled Waters, which won him first place in the video category in the OPEN Media Hub-supported Migration Media Award that same year.
For the story, Marco journeyed to five different refugee centres in Italy, from the alpine village of Vedeseta in the north, to the Sicilian city of Messina to the south. 
The series combined a lot of heart and subtlety, quiet scenes, simple gestures and habits of daily life that do well to humanise the subjects.