There's a broad range of approaches to the environment from the shortlist. Some present cold, hard facts, such as Albanian freelance writer Gëzim Hilaj who reports on the construction of hydropower plants on the Luma River that's leading to "an ecologically dead river" and Tatiana Pardo Ibarra who exposes how beef sold in Colombian supermarkets is fuelling illegal deforestation in protected Amazon forests.
Others consider climate mitigation, the possibilities inherent in natural resources or remind us that the crisis intersects with existing social inequalities, for example Nigeria's Damilola Ayeni, who uncovers the threats and dangers to the survival of indigenous communities in the Niger Delta. "Their water, food and air are poisoned and they are dying," he says plainly.
For Egyptian water journalist Mohammed El Said, success in his reporting depends on unpicking difficult scientific studies and reporting on solutions. His investigation looks at the construction of the Grand Ethiopian Renaissance Dam over the Blue Nile which threatens to upset a millennia-old ecological balance in Egypt: "What makes this story significant is that it offers solutions based on science," he says. "These include planting drought-tolerant crops, particularly rice, building desalination plants for the seawater and harvesting water from desert air."
Groundwater sustainability is an important topic and one of which Monika Mondal has a deep understanding. The Indian journalist, who is currently reporting from COP26, collected water samples in the state of Uttar Pradesh for her story— both from households and from storm drains where a sugar mill dumped its waste water — and ran lab tests to report on the quality. The findings were alarming and now a case has been filed with India's environmental court.
These are just a few of the stories plucked from an impressive shortlist where the power of community action at a local level has been highlighted, the human and ecological impact revealed, the possibilities of a sustainable future considered and the inaction and complacency of authorities pointed to.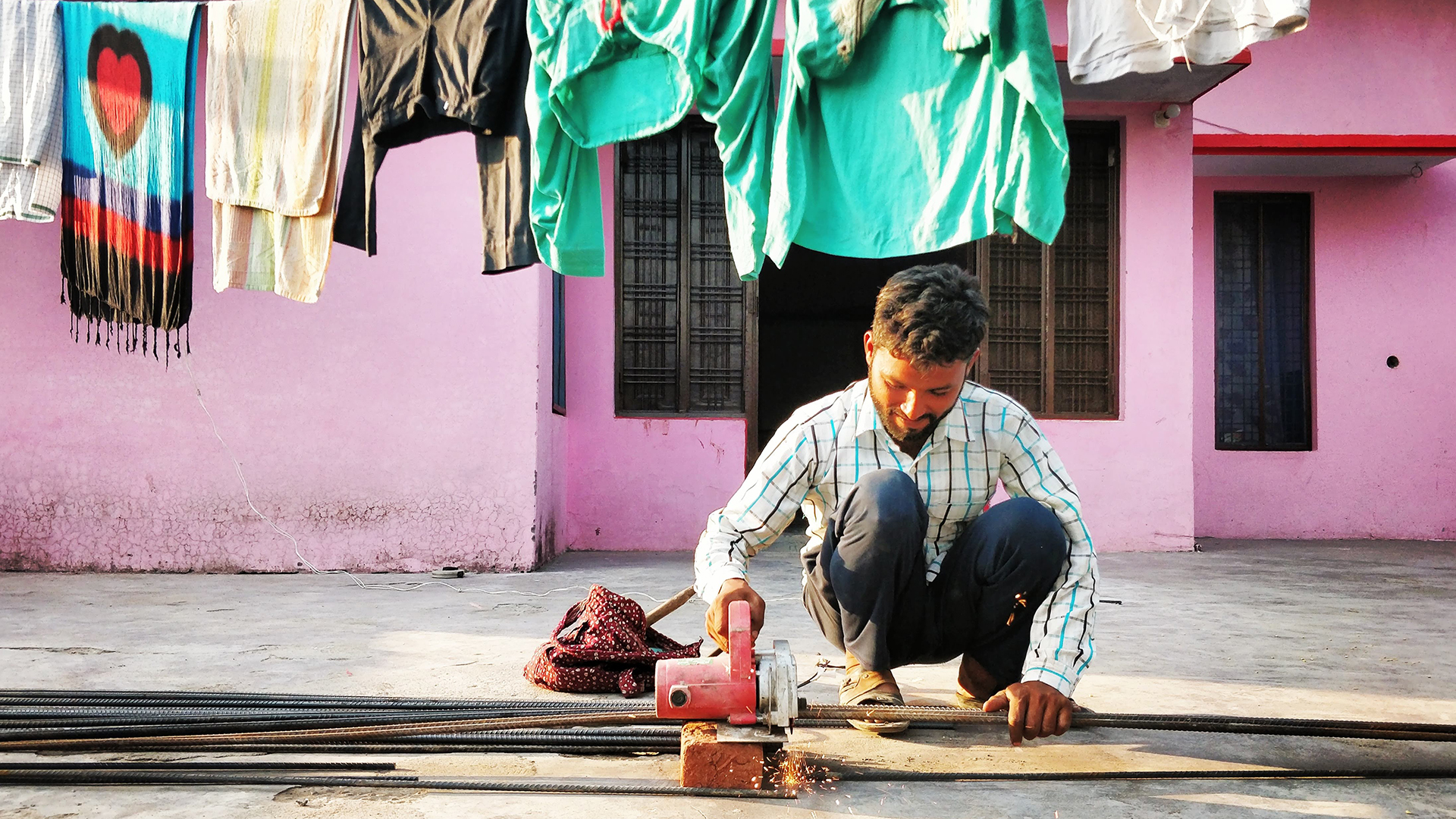 From Devyani Nighoskar's piece, 'The forest builders of India's Shivaliks'
Turning down the heat
With the current spotlight on the two-week long climate summit – and a palpable sense that the public, politicians and policymakers are collectively realising just how far things have to change, and how urgently – it is vital to maintain that energy.
Powerful storytelling can help keep that momentum and remind world leaders that the world is not only watching but expecting decisive action and leadership from them.
We will be showcasing the work of our shortlisted journalists for the duration of COP26 and celebrating their contribution to the climate debate. Follow us on Twitter @thomfound and take part in the conversation using our dedicated hashtag #TFEnvironment.
Here's our full shortlist:
Julia Dolce, Brazil
Raqib Hameed Naik, Kashmir
Ifeoluwa Adediran, Nigeria
Juan José Relmucao, Argentina
Ishan Kukreti, India
Tatiana Pardo Ibarra, Colombia
Helena Carpio, Venezuela
Monika Mondal, India
Carmen Valeria Escobar Castillo, El Salvador
Ismario Rodriguez Pérez, Cuba
Gëzim Hilaj, Albania
Devyani Nighoskar, India
Kabir Adejumo, Nigeria
Mohammed El Said, Egypt
Damilola Ayeni, Nigeria