"If I could watch news reports like this on Ukrainian TV news I'd buy back my television!"
These were the comments of Irina Bulysheva after watching work produced by journalists at a Thomson Foundation training course in the Ukrainian city of Dnipro.
Dissatisfied with the type of news coverage produced on Ukraine's television news channels, Irina had got rid of her TV but was inspired by the reporters' work.
Irina, who works with Dopomoha Dnipra, an organisation helping the internally displaced persons (IDPs) who arrive in Dnipro, had been helping arrange meetings for the regional journalists with IDPs and the organisations who work them.
The training sessions are part of an EU-funded project, "Regional Voices" which works with journalists to tell the stories of the displaced. They are encouraged to place the people themselves at the heart of their coverage to show the human cost of the crisis as a way of helping to defuse tensions caused by the problem.
Traditionally news bulletins on Ukrainian television concentrate on the national and regional government's handling of the crisis rather than the human stories hence Iryna's decision to abandon her television set. 
At least 1.7 million people have been internally displaced in Ukraine, escaping the fighting between pro-Russian separatists and the Ukrainian army in the eastern Donbass region and from the Crimea, annexed by the Russian Federation in 2014.
When they first fled their homes the IDPs thought they would be back within a few weeks, but two and half years later they have still no prospect of returning.
Many are living in temporary homes, struggling to find work and adapt to their new lives however short term.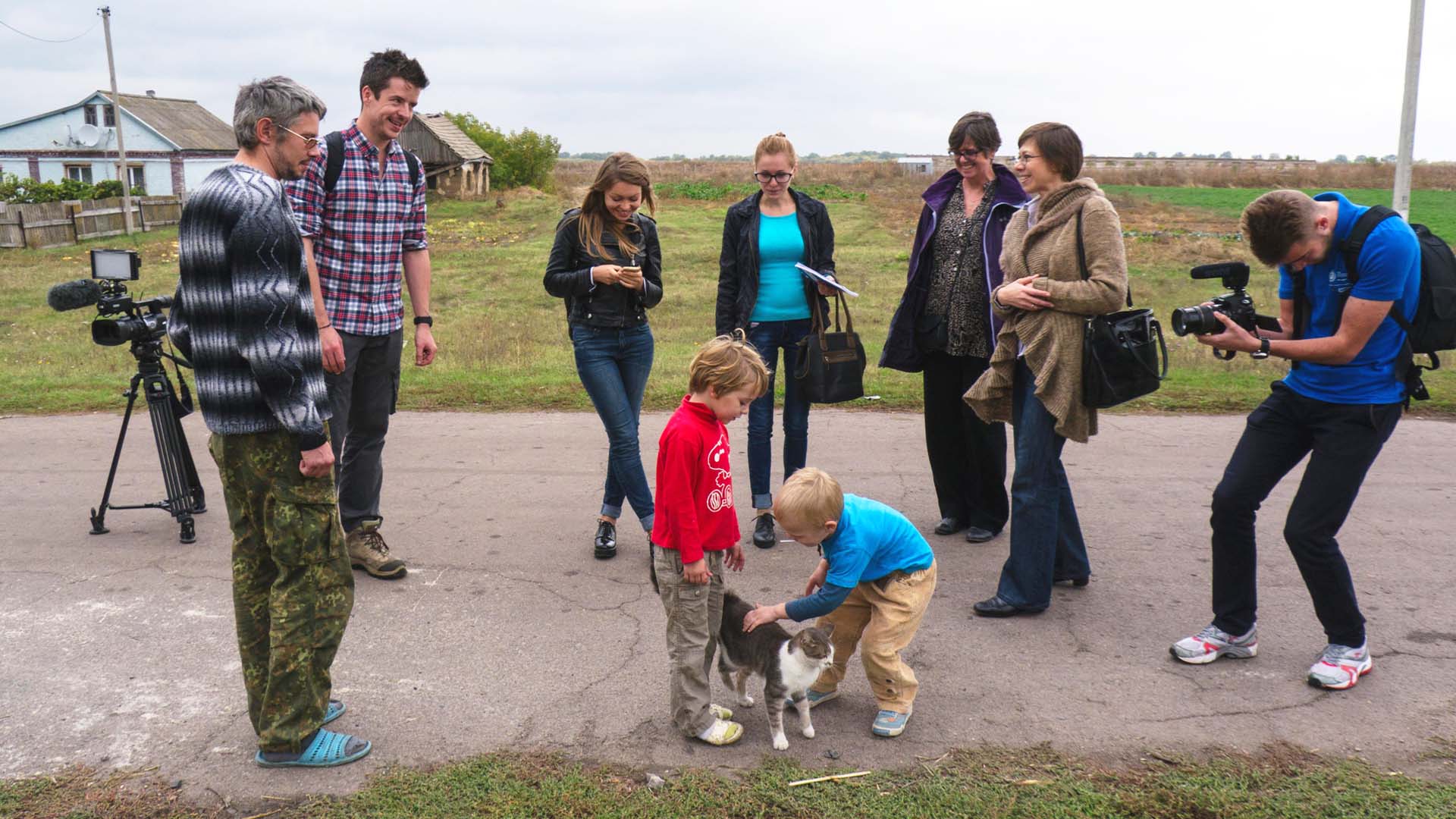 Many of the displaced are living in temporary homes, struggling to find work and adapt to their new lives
The Regional Voices project aims to maintain their stories at the centre of media coverage at a time when editors are looking more to covering stories of the fighting in the east of Ukraine and other international conflicts.
The journalists worked with camera operators and video editors to produce their material for TV news and online articles and, for the first time in this programme, were introduced to Mobile Journalism (MoJo) where they were taught to film broadcast quality material using their smart phones.