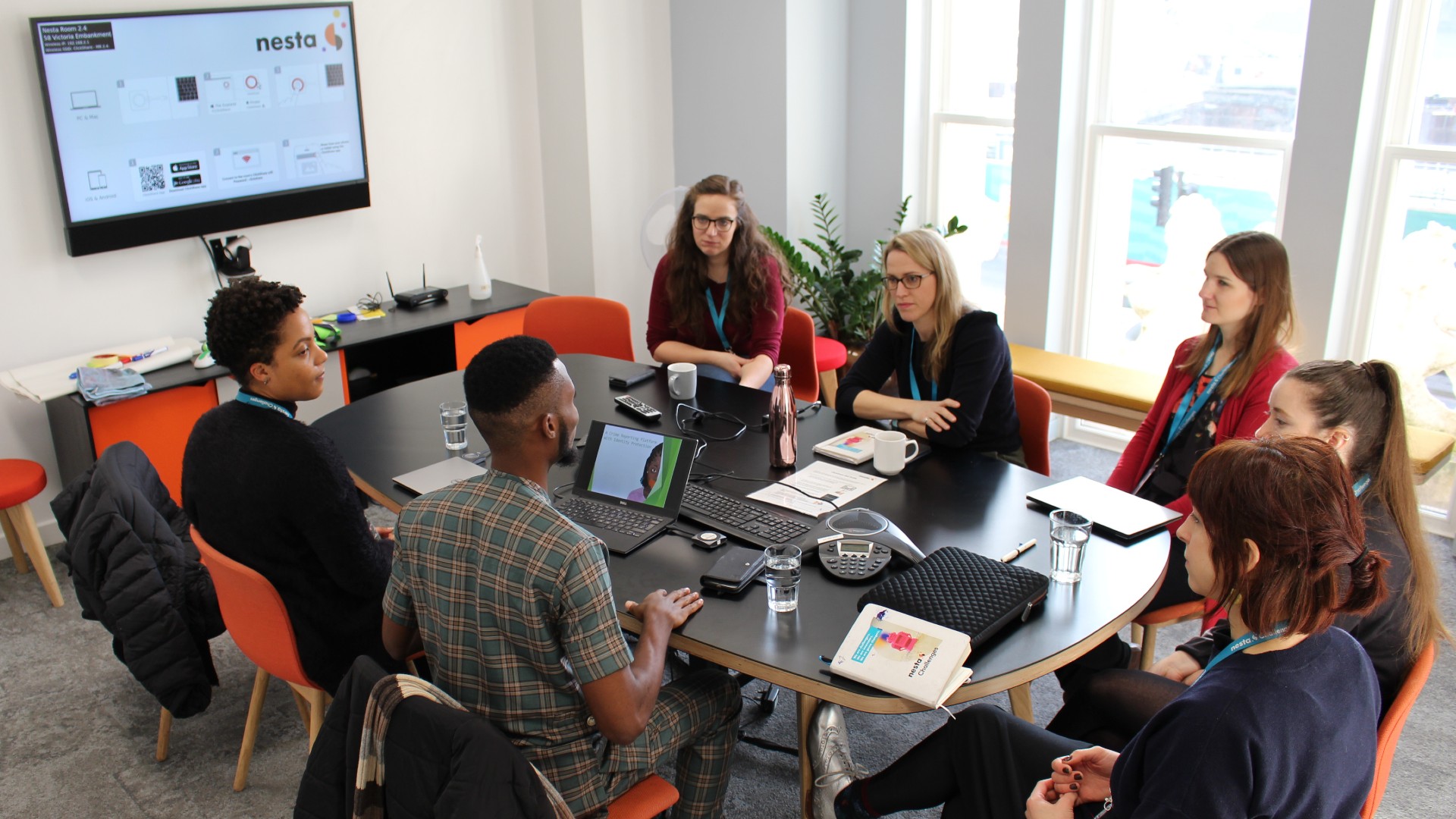 Nesta Challenges
I had the opportunity to meet with Kate Adams, the director of Nesta Challenges who was one of my mentors during the Commonwealth Digital Challenge.
Her fellow experts at Nesta showed me how other legal access challenge projects, which help people to better understand and resolve their legal problems, work and how I could learn from their solutions. I was also given a lot of resources to work with. 
I was invited to Buckingham Palace by Emma Goodey, the Royal Household's digital engagement manager to give a presentation. 
I received valuable positive feedback. The Palace's tech experts advised me to ensure Crimeshred is designed to suit the end user and to have a human face.
On my final day with the Thomson Foundation I was privileged to meet the British politician, Lord Boateng, who gave me a tour of the Houses of Parliament. He gave me a lot of positive feedback and advice.