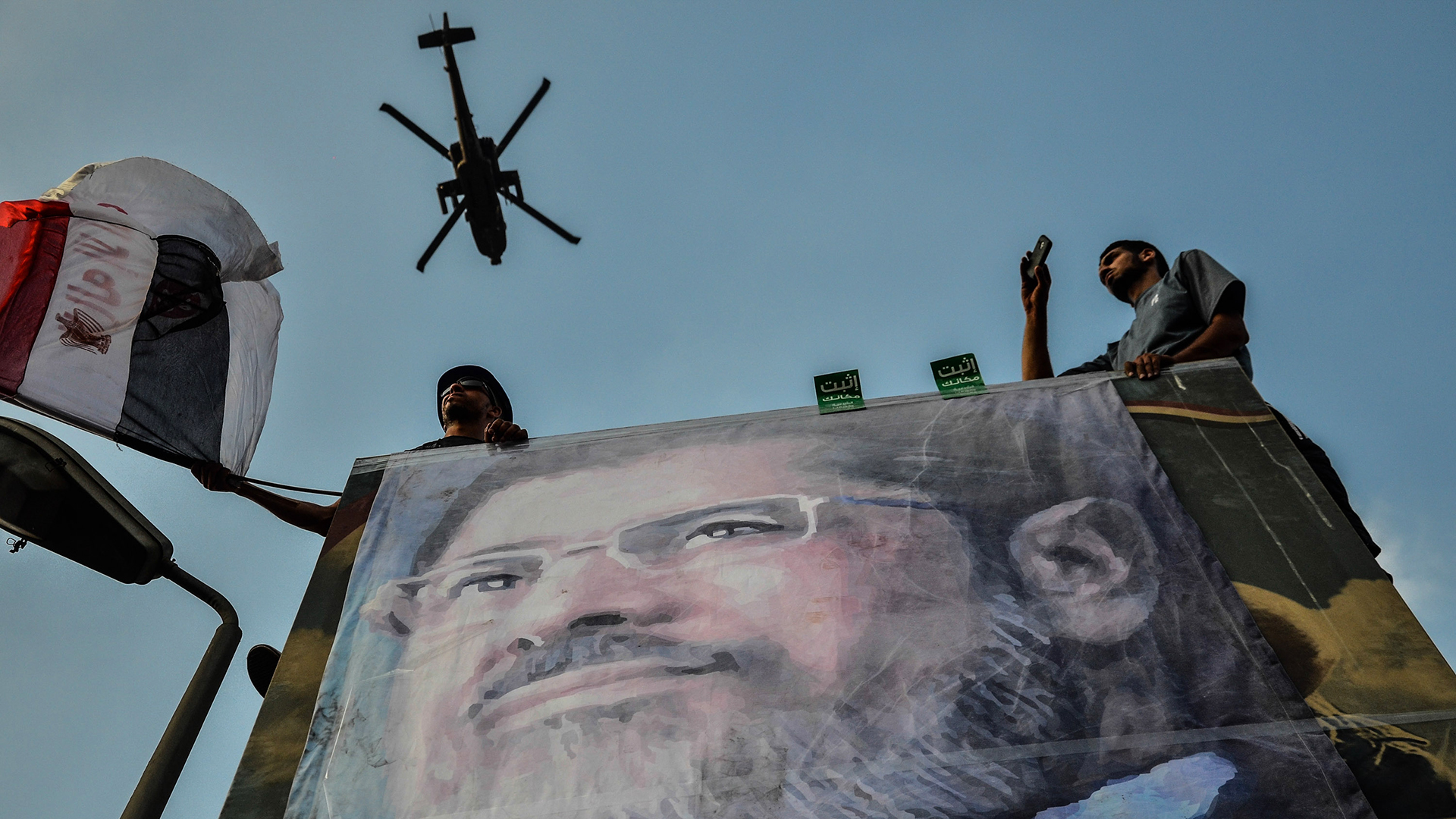 "A low-flying military helicopter was circling demonstrators in Tahrir Square, Cairo in July 2013, signalling that the military, who had ousted Morsi, had begun to take centre stage in a new phase of political life. This was one of the few moments of peaceful protesting. Shortly afterwards, the tear gas canisters ignited behind me and clashes between police and protestors increased."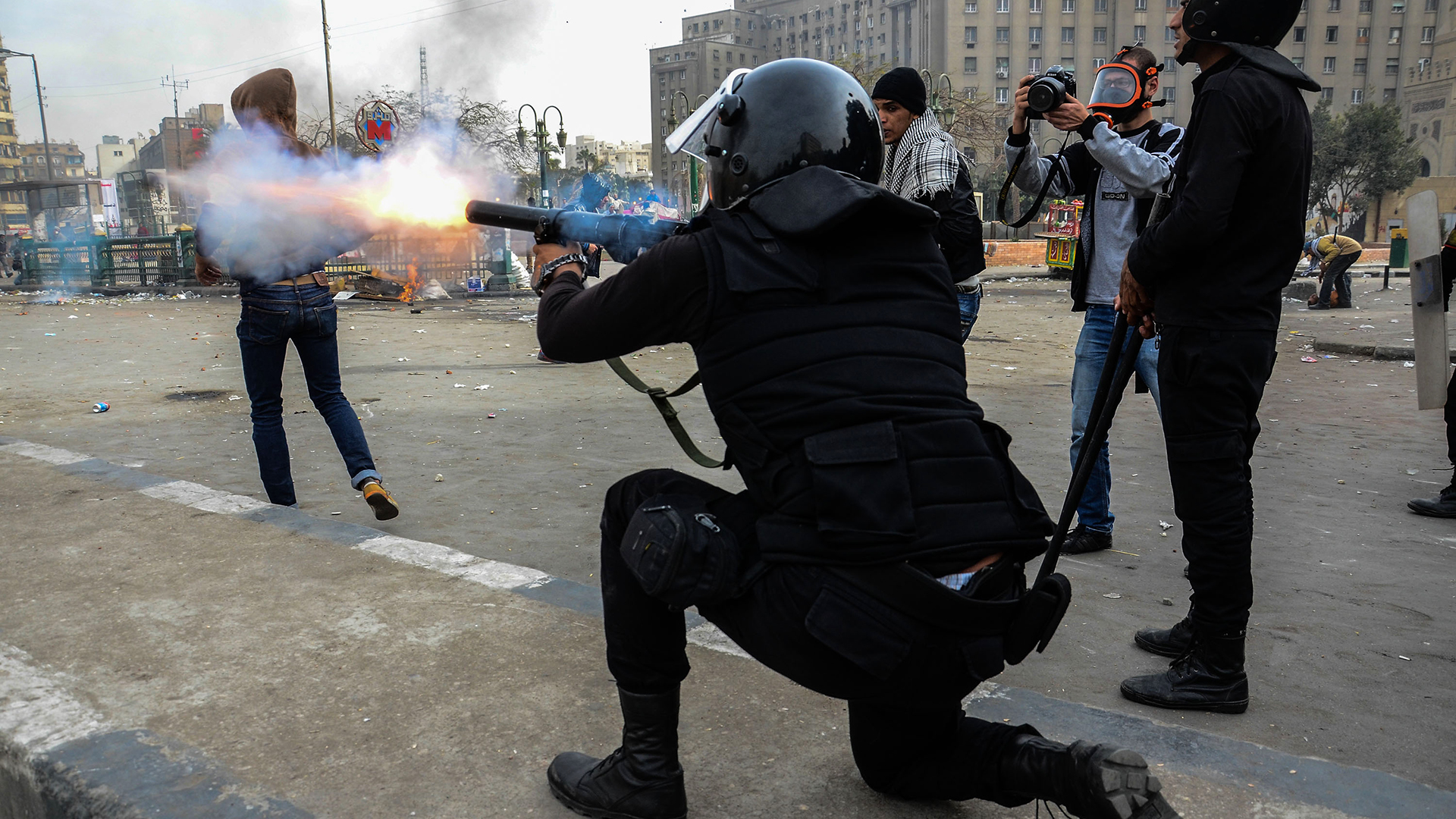 "Egyptian riot policeman were firing teargas to move back protesters in Tahir Square in 2011. Journalists weren't immune. Myself and colleagues were met with the same aggressive policing as the demonstrators. Some years on, and we're seeing more images of police brutality around the world and of security forces repressing crowds and attacking journalists."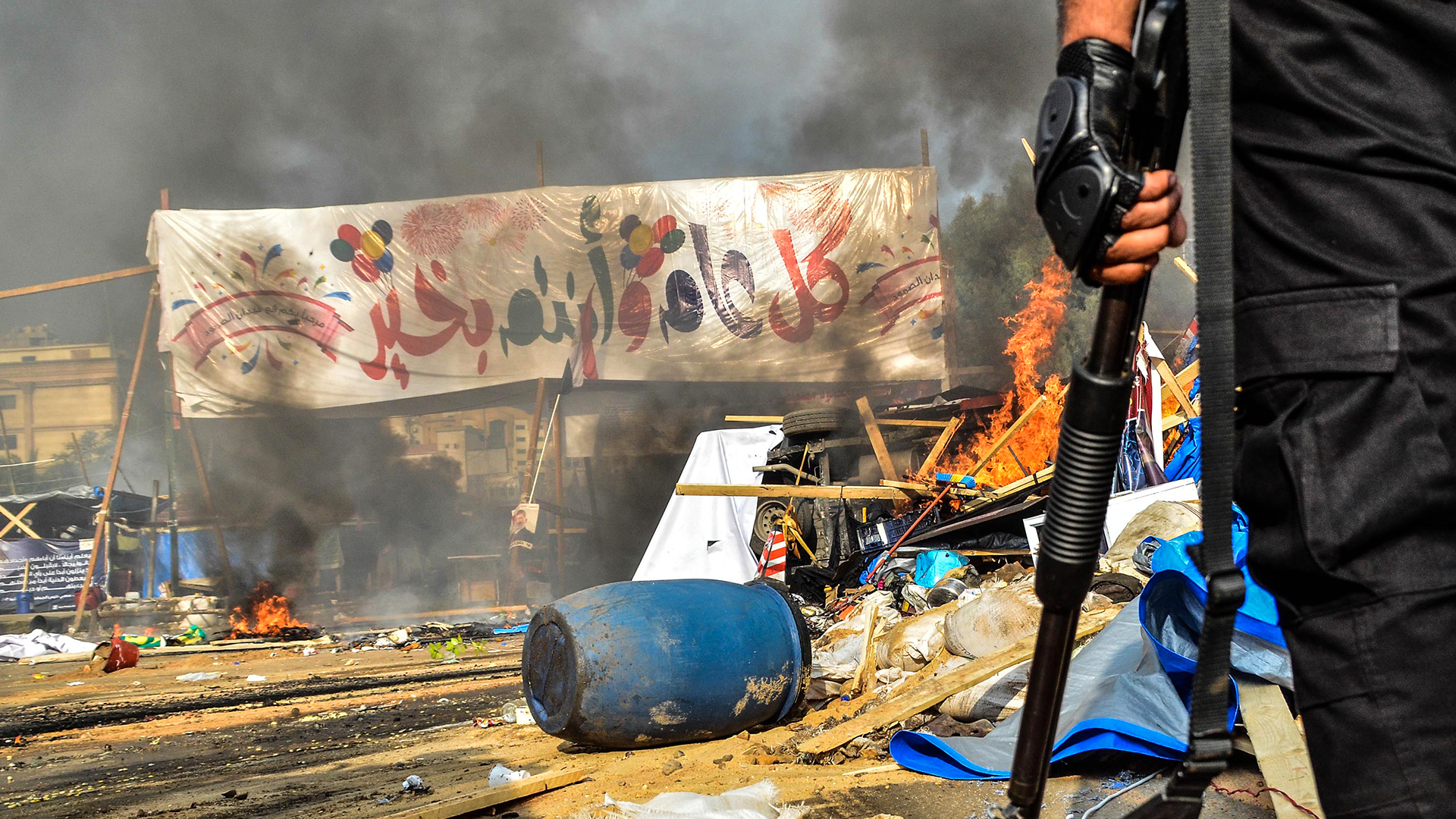 This was the aftermath near the Rabaa Adawiya mosque in Cairo on 14th August 2013, when Egyptian security forces cleared a sit-in of hundreds of supporters of Morsi. It was to become one of the deadliest days for demonstrations in Egypt. It's a haunting image that came shortly after Eid al Fitr, when many Egyptians had spent time with family. Among the billowing smoke is a banner left over from the celebrations reading simply 'Happy Eid' in Arabic.
Action versus safety
Photojournalists who want to document any social issue, be it a riot, a clash or a protest, must always look to find a balance between being safe and staying close to the action.
"Try your best to understand the area of the events, the main streets or the side ones and the safest places to run or hide in case something happens," explains Mostafa.
"It's also important not to show any partiality with any parts of the protest, the protestors or the police, and to be close to people you know, in case you are injured or you need someone to help keep your equipment safe.
"Ideally, try not to use expensive gear. We know how important telephoto lenses are for events such as these, but really try to use cheap gear or stick with your smartphone. And whether it's daytime or nighttime, don't use your flash.
"Once your pictures are published, either by local media outlets or on social media, take screenshots and keep them in a safe drive. Some websites archive their news and governments can sometimes play a big role in removing certain material. Never delete the raw material of your coverage."