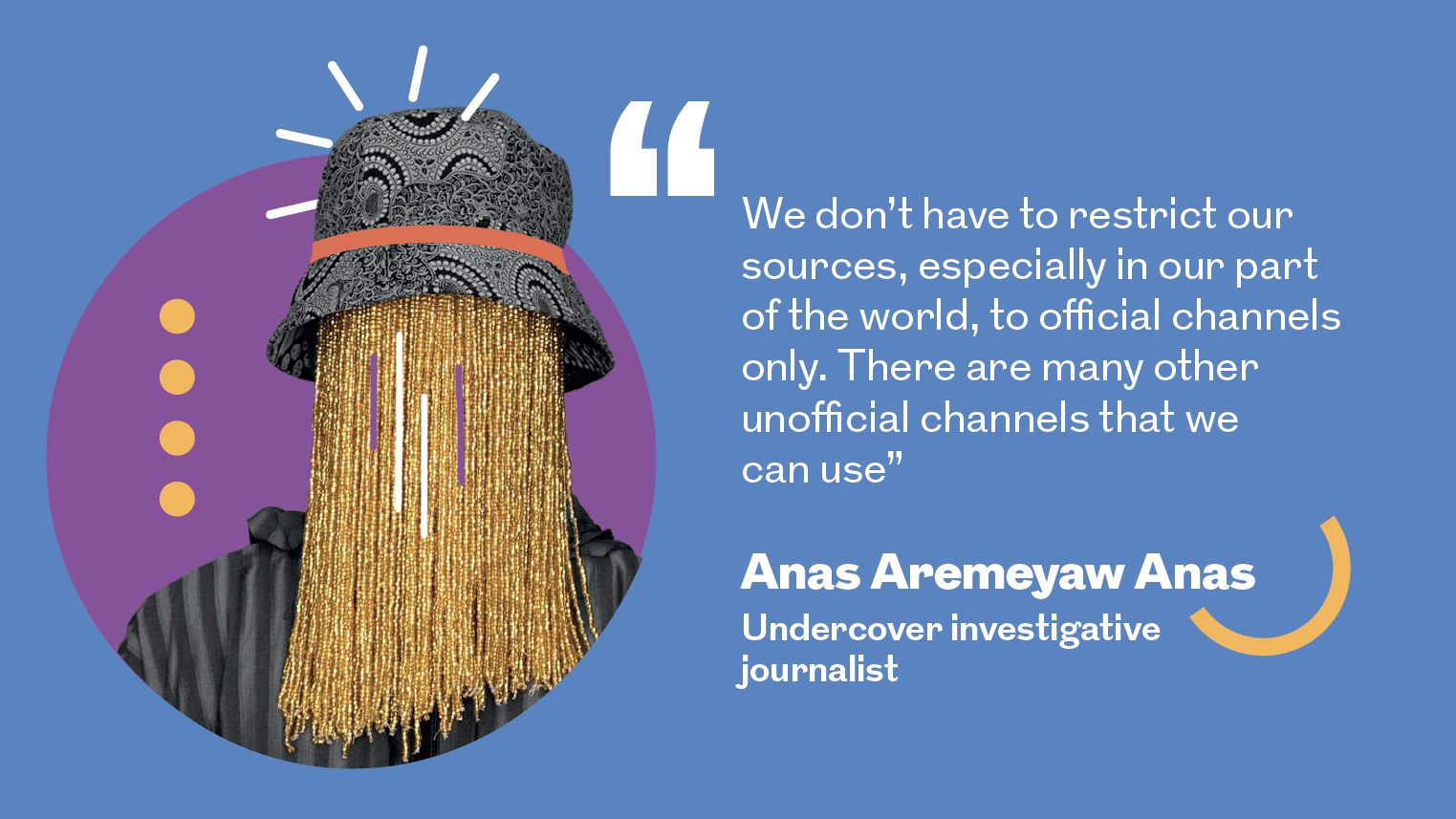 Tips and Techniques
The course offers expert advice from African journalists who guide participants through that process of how to change the narrative. There are tips and techniques from finding missing voices and feature writing, to practical help with in demand skills such as mobile journalism and multi-platform storytelling. 
Help on sourcing new stories comes from the renowned Ghanaian investigative journalist Anas Aremeyaw Anas, who covers his face to protect his identify.  
"We don't have to restrict our sources, especially in our part of the world, to official channels only," says Anas. "There are many other unofficial channels that we can use." 
Dr Njoki Chege who's the director of the Innovation Lab at Aga Khan University is among the experts. She explains why change is needed. "Some of the voices that have been missing [from news stories] are young people, minorities and women and we've been hearing only one side of the story." 
Chance to pitch story
Once participants' have completed the course, they will receive a certificate and be able to pitch their story to the bird story agency. 
"By taking this course, journalists will be part of a pivotal change taking place in African journalism which looks to offer a new style of storytelling, changing the one-dimensional narrative by which Africa is too often portrayed," says Deborah Kelly, Director of Training and Communications at Thomson Foundations.