Now in its fifth year, the Thomson Foundation mobile journalism ('mojo') competition, in partnership with Mojofest, has allowed journalists from around the globe to combine their interest in the issues affecting their world, with the storytelling opportunities afforded by a smartphone. 
This year's competition attracted 154 entries from 55 countries, including the Solomon Islands and Taiwan and from Cuba to Guinea. The growing number of entries each year demonstrates how the mobile phone has enabled a new generation of journalists.
The winner is Mostafa Darwish (pictured below), a freelance visual journalist from Egypt who has previously only filmed with broadcast cameras and DSLRs. A smartphone was the only way for Mostafa to shoot as he boarded a congested train from Ramses station which is the main station in Egypt's capital, Cairo, to Ayat, the last stop in Giza.
Scrambling for standing space alongside other crushed commuters, and with little prospect of passions cooling, he attempted to report on the sharp fare increases to an inadequate train system, leaving millions of already struggling Cairo residents angered.
He used an iPhone 5s and the iMovie mobile video app to produce his visual story for the independent Egyptian online newspaper, Mada Masr.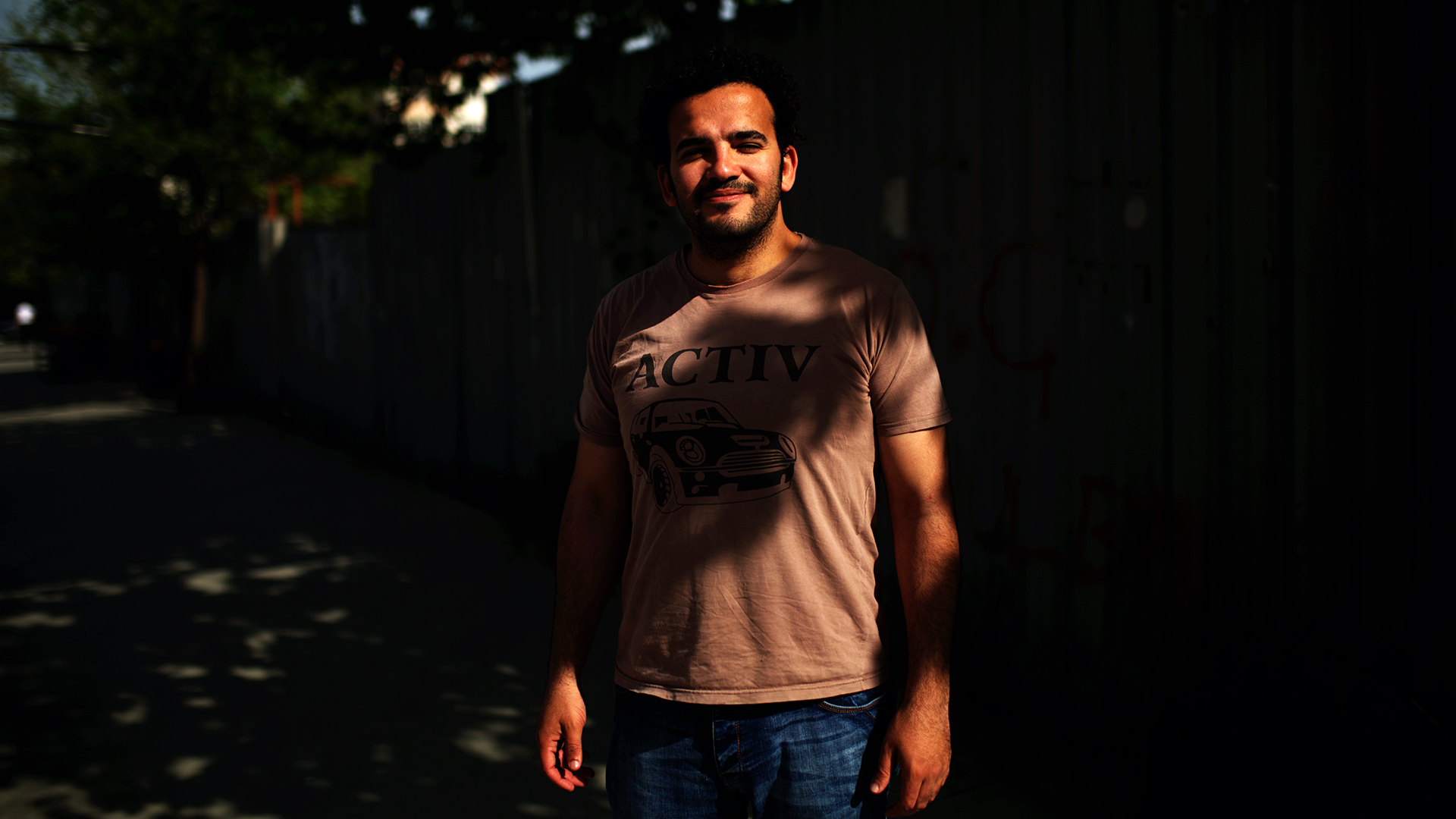 Mostafa Darwish, a freelance visual journalist from Egypt, wins the 2019 Thomson Foundation mobile journalism competition
"Mostafa's entry was not a typical news piece but we didn't feel that that was a weakness," explains Hosam El Nagar, competition judge and director of innovation and learning at Thomson Foundation. 
"It was more a piece of art. His choice of shots and the way he filmed them communicated a lot of love and empathy for his subjects to us as viewers. The story was told well and even though he did not focus on one or more individuals to show the impact of the fare price rises, he still managed to humanise it by his treatment which made every passenger a protagonist. For that reason the story felt richer and original and demonstrated an excellent use of the mobile phone as a medium."
Fellow judge and mobile journalism expert, Wytse Vellinga, also appreciated the "interesting and unexpected shots from the train" and Deborah Kelly, mojo trainer and head of training for the foundation, said: "Mostafa tackled a subject important to people in a gentle way. He used great shots which didn't need words and the technical aspect was also very good."
Speaking of his win, Mostafa said: "I have won many things before, but all locally in my country, Egypt. This is my first international prize and it's a very special one for me. I'd like to film more stories in the future using just a mobile phone."
Mostafa will attend Mojofest in June as part of his competition prize. Together with the runners up, he will also be given free access to the Advanced Mobile Journalism online course from the Thomson Foundation Journalism Now e-learning programme.
The runners up, in no particular order, are: