Profile: Reem Al Jeally, Sudan
A matriarchal figure is painted on a concrete wall on Jamhuriya Avenue, next to the University of Khartoum. Her face is not depicted. She wears a white toub – a traditional Sudanese garment that drapes around the body and loops over the head. Imitating the waves of the sea, her toub flows along the length of the wall, contrasting against a dark backdrop of a painted night sky while carrying silhouettes of people forward. 
The mural – bearing the words "Noura dreams of an existence that has no restrictions, a homeland that has no borders, no soldiers, no oppressed, no oppressors" taken from a famous Sudanese poet – captured international attention in April 2019.
It symbolised the integral role women played at the centre of the pro-democracy protests in Sudan, fronting the uprising that ousted President Omar Al Bashir from 30 years of authoritarian rule. It represented how the country was unified in its wish to see change.
It was the creation of 23-year-old Khartoum-based visual artist and curator, Reem Al Jeally, one of the young creatives currently participating in Thomson Media's training programme, NEW SPACES Media Labs with Goethe-Institut Sudan.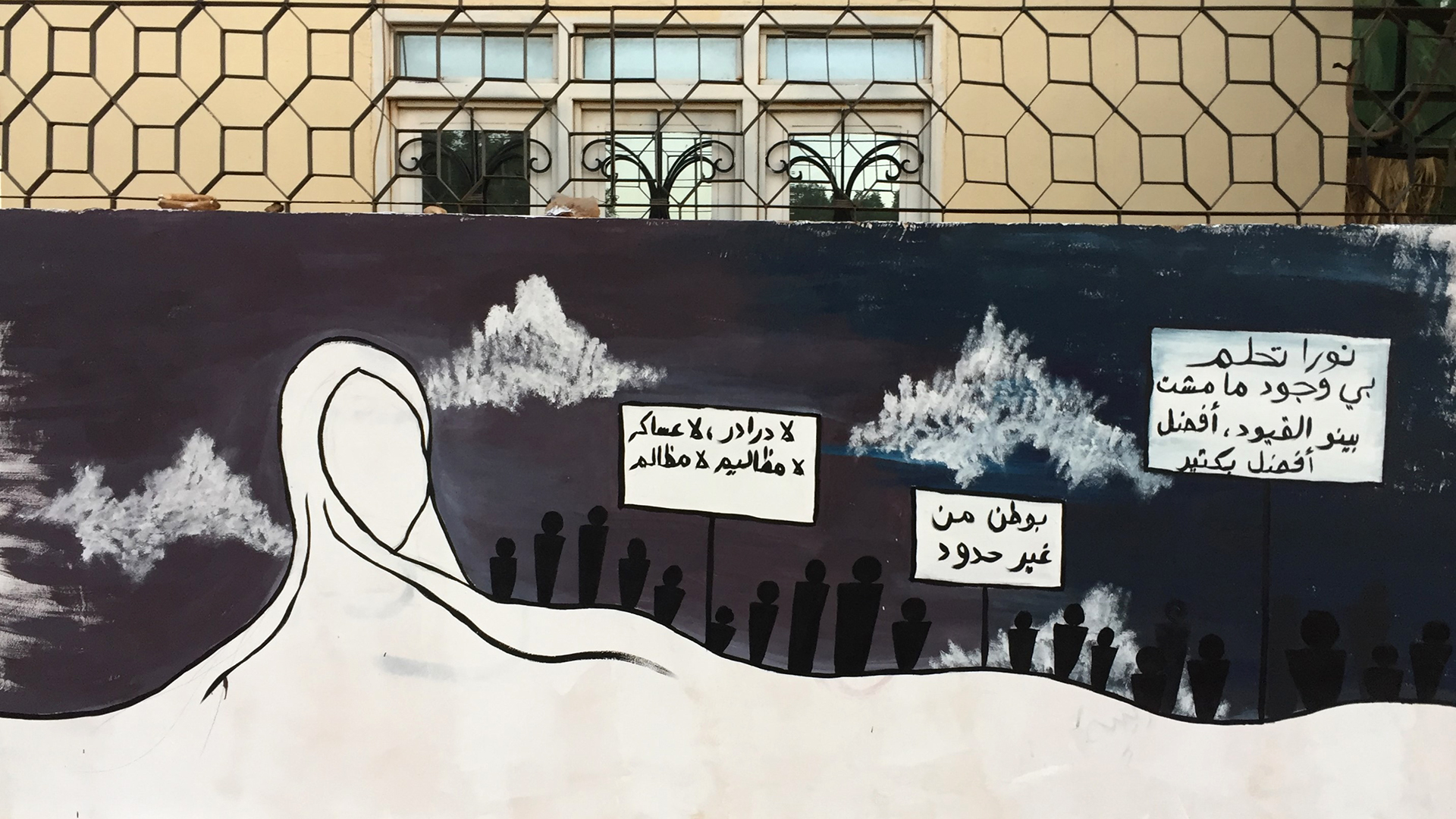 "The murals of the Sudanese revolution sit-in were a reminder of something astonishing," says Reem. "They were a dose of strength you see in the streets."
"I wanted to join the movement and art was the only way I could express myself and immortalise the revolution. My murals were about the bravery of Sudanese women. All three paintings had a leading female figure wearing a white toub, surrounded by her people."