Guests gathered at a Kyiv cinema in Ukraine for a special charity premiere of the documentary, 'Looks Like Home'.
The film, by Thomson Foundation and the internet television service Hromadske.Ua, featured the personal accounts of three internally displaced people (IDPs) who became hostages of the ongoing conflict in the east of Ukraine and were forced to flee their homes.
The Hromadske journalists behind the documentary were Angelina Karyakina, Oleksandr Nazarov, Anastasiya Kanaryova and Bohdan Kinaschuk, as well as Thomson Foundation consultant, David Hands, who mentored Hromadske as part of the Regional Voices project: Strengthening Conflict Sensitive Coverage in Ukraine's Regional Media, supported by the European Union.
Filming for Looks Like Home started in February 2016 and the documentary is aimed at increasing the awareness of the challenges faced by people who have been forced out of their homes due to war.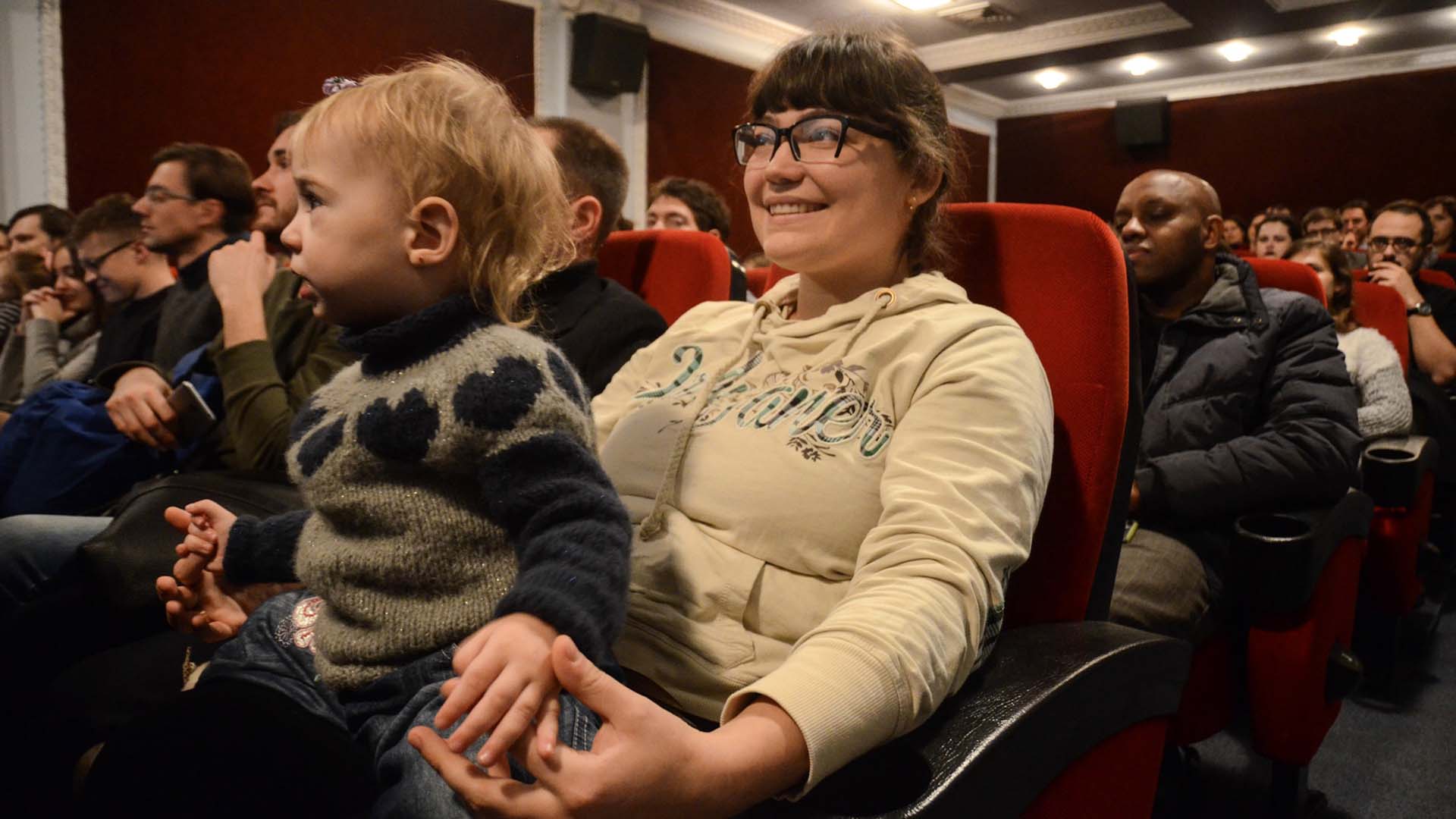 "One of the goals of the film is to destroy stereotypes about the displaced. We wanted to show who these people are, to understand them, to show their life as it is", says Oleksander Nazarov, co-producer of the film.
"Our film became an experimental movie. In mainstream media, IDPs, the war and leaving home behind, has already been reported heavily," continued Angelina Karyakina, who also co-produced the film. "I guess for that reason some of our characters had wondered why we had approached them. But to let us into their lives, in a moment of uncertainty and vulnerability, when the drama was no longer on the surface, takes real courage. And we are endlessly grateful to our heroes for this".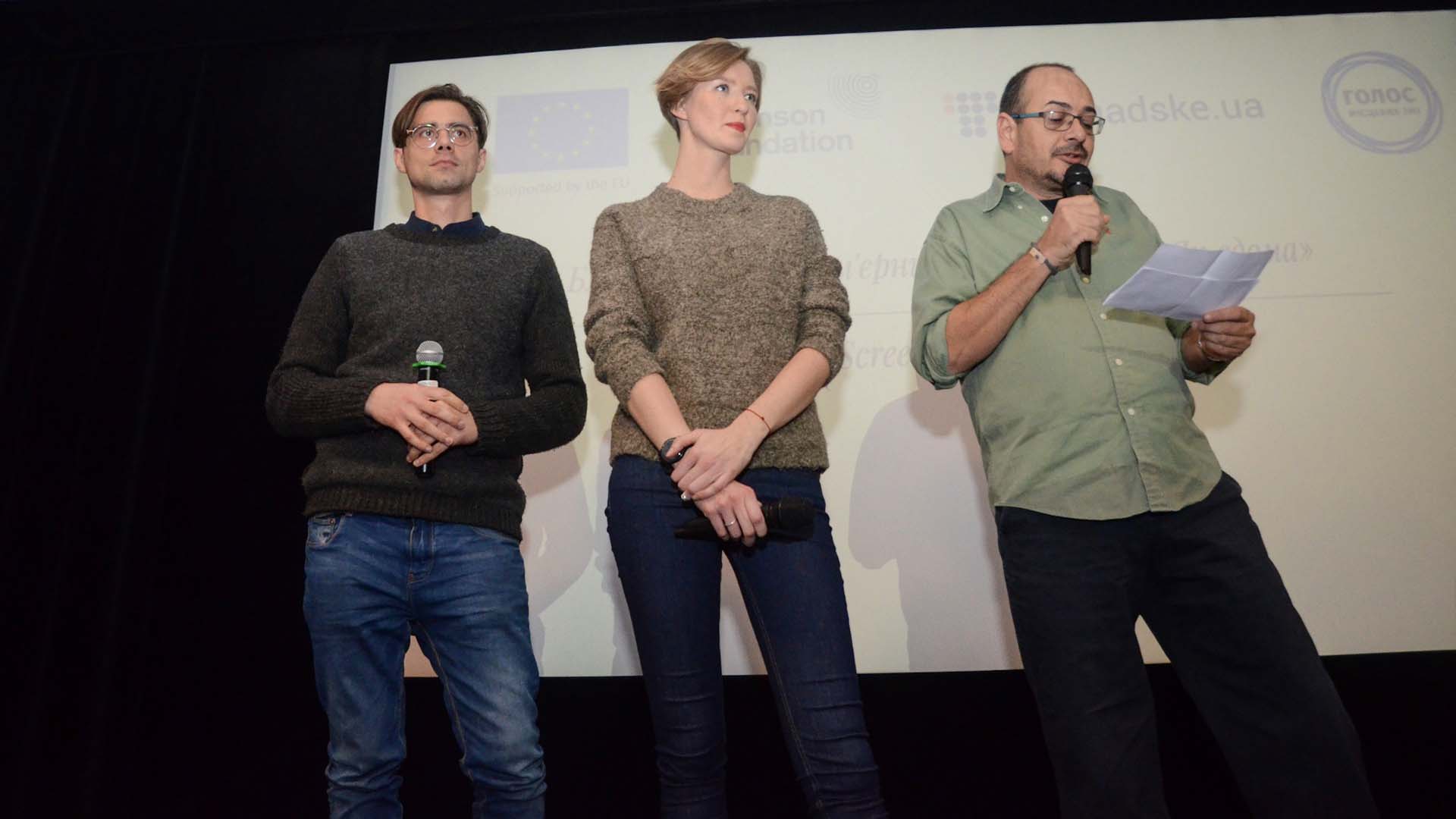 Producers of the the film (left to right), Oleksandr Nazarovof and Angelina Karyakina of Hromadske, and David Hands of Thomson Foundation
The pre-release screening of Looks Like Home was aimed at fundraising for the "Rukavychka" shelter for single IDP mothers in Orlivschyna in the Dnipropetrovsk region. The shelter is founded by Martin Club NGO.
Following the event, 14,226 UAH (almost £430) was raised for Rukavycka shelter and will partially cover construction of a playground where IDPs and local children can play together.