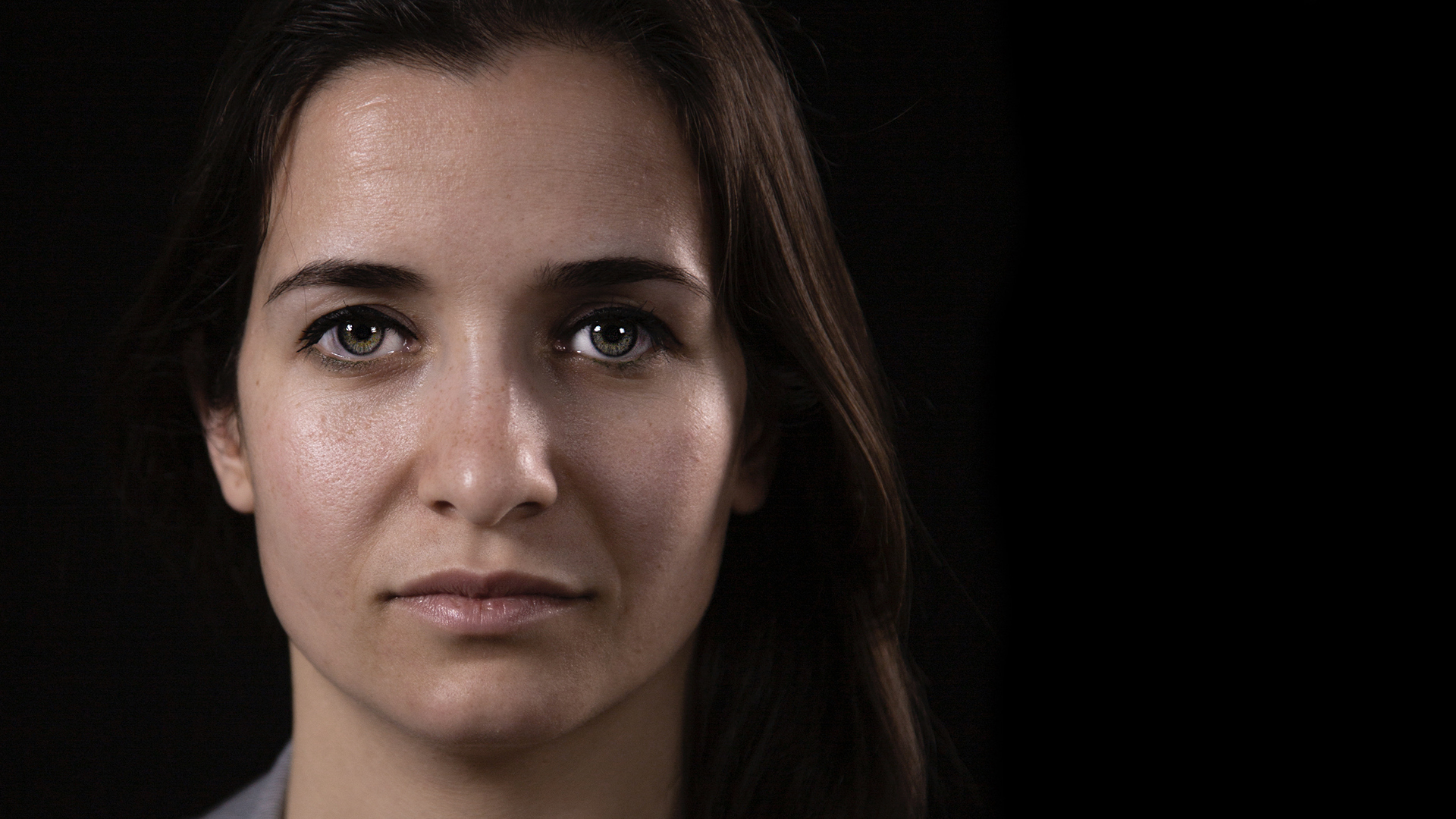 Young Journalist winner: 2017 (special recognition)
Country: Syria
Press freedom ranking: 174th out of 180 countries*
Surviving the siege: war from a strictly female perspective
"In Syria, the citizens joke that even their thoughts and dreams are controlled by regime forces," says Waad Al Kateab.
The Syrian filmmaker won a special, one-off Young Journalist Award for 'Outstanding Coverage of a Continuing Story' in 2017 for her unflinching dispatches to the UK's Channel 4 News showing life and death in the besieged Syrian city of Aleppo.
In a highly state-censored country, which denied local TV from reporting the conflict and banned foreign journalists, Waad made sure her camera was never turned off.
"If this footage isn't taken, these stories will all die, and that's it," she says. "I considered myself a witness to something really important. It was my responsibility to my city, its people and our friends to say what happened and get all the details out."
The growth of citizen journalists like Waad, who was an economics student at the University of Aleppo when the conflict began, isn't often a conscious choice but the result of a series of emotionally-charged events. "We felt the only thing we could do, as Syrians who really believe in what's happening, is to film whatever you see around you. No one can ignore this when it is recorded."
Her footage, viewed hundreds of millions of times on YouTube, included the story of a new-born baby being resuscitated after doctors were forced to perform an emergency caesarean on a woman who had been hit by shrapnel. 
The story was one of three exceptional reports entered for the Young Journalist Award on behalf of Waad by Channel 4 News.
"It's our story, our voices and I'm proud of it"
Until now, Waad had been forced to conceal her true identity and adopt the pseudonym Al Kateab, which she continues to use for filming, to protect her and her family from being targeted and silenced by regime forces.
She and her family (including a second daughter, Taima) are now settled in London, where Waad has collaborated with Emmy award-winning filmmaker Edward Watts on the documentary, For Sama, dedicated to her first daughter, Sama, who was born during the height of the conflict.
The film is cut from more than 300 hours of footage drawn entirely from Waad's extraordinary archive of filming over five tumultuous years, from the first hopeful protests against president Bashar Al Assad in 2011 as the Arab Spring took hold, to the events that marked Aleppo's final year under siege. 
It's a rare and deeply personal account of war from a strictly female perspective, winning best documentary at this year's Cannes film festival and receiving a rapturous response at its UK premiere at Sheffield Doc/Fest in June. The documentary will be released in cinemas and broadcast in the UK and US in the autumn. 
"It's our story, our voices and I'm proud of it," says Waad. "This film is also for the people we lost – a testament to their sacrifices."
(Image of Waad courtesy of Channel 4 News)