Given the right skills, a smartphone can be a mobile newsgathering device capturing compelling moments as they happen. We're excited about the potential this tiny bit of kit has to offer today's journalists so, with that in mind, we are delighted to announce our third mobile journalism competition in partnership with RTÉ MojoCon Ireland.
If you think you have what it takes (after all, shooting great video on a smartphone has a steep learning curve), then enter our competition. Works will be judged by an expert panel who will be looking for a feature story or news report shot and edited entirely on a mobile device, which excites, intrigues and surprises them and demonstrates impact and creativity.
The competition
Mojos around the world are invited to submit their work to a panel of elite industry experts. This is an open competition to find the best journalistic example of the use of mobile content production for storytelling. The competition is open worldwide. Entries should ideally be in English, however, other languages with on screen subtitles are acceptable.
Entrants must create a mobile journalism story, either a feature or TV-style news report with a run time of 2-5 minutes. The most important thing is that the story is shot and edited entirely on a mobile device (iOS, Android, Windows Phone or RIM Blackberry) and that the video content is delivered in high definition. The story must be produced by ONE individual and entries will be marked on the following:
Journalism: Originality and credibility of the story, demonstrating original research, effort and use of interviews.
Impact: Importance of the subject matter and the impact the story has achieved.
Uniqueness to medium: Innovative and appropriate use of mobile recording techniques.
Storytelling: Clarity of the storytelling.
Technical quality: Technical quality of the production.
Click here to see full competition rules for the Thomson Foundation/RTÉ MojoCon Ireland mobile journalism competition 2017.
The judges got a real sense of excitement from seeing so many genres of videos in last year's competition.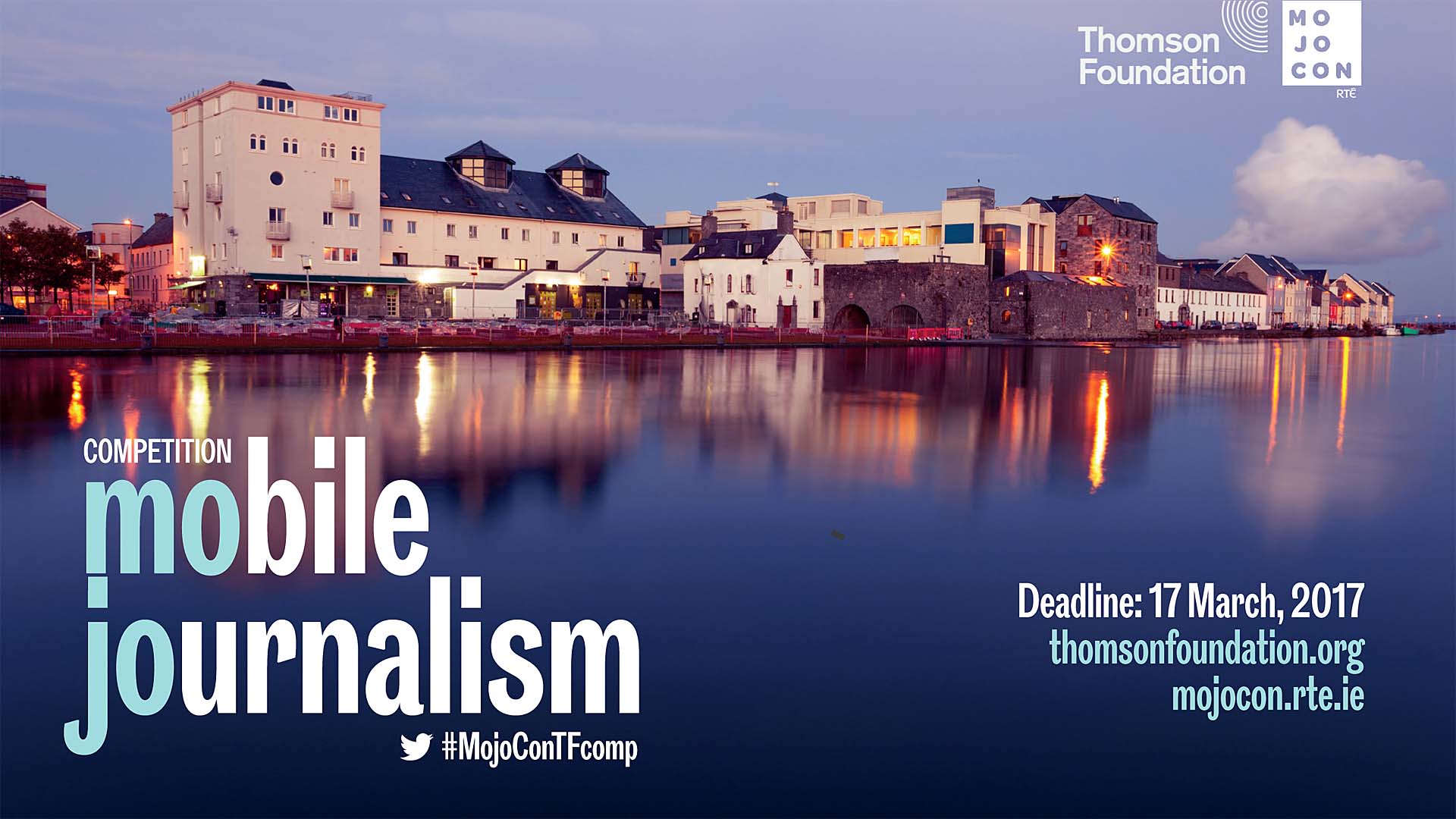 The judges
The panel will include MojoCon founder and master mobile journalism trainer, Glen Mulcahy, and Thomson Foundation's director of innovation and learning, Hosam El Nagar. The winning entry will be published on the Thomson Foundation and the RTÉ MojoCon Ireland websites and social media channels and will be screened at this year's MojoCon conference, a leading international media conference focusing on mobile journalism, mobile content creation, mobile photography and new technology.
The prize
The winner will receive a full mojo kit worth approximately €800, plus return flights to Galway, Ireland, five-star accommodation and tickets to the MojoCon conference from 4th to 6th May 2017.
How to enter
Entries should be submitted using the entry form no later than 11pm UK time on Friday 17 March, 2017. Full competition rules can be found here.