Vying for the top spot: Acknowledgments
Judging the shortlist for this year's award were Iñigo Gurruchaga, London correspondent for leading Spanish newspaper, El Correo, Niaz Alam of Dhaka Tribune in Bangladesh and Tinne Hjersing Knudsen of Danish broadcaster, DR.
"The judging panel found it a privilege to review such a wide and impressive range of work from so many inspirational journalists," said Niaz in an email to the foundation. 
We would like to congratulate the following journalists for making it into this year's shortlist: Carmen Valeria Escobar Castillo, El Salvador; Zuha Siddiqui, Pakistan; Parth Nikhil, India; Samad Uthman, Nigeria; Shrouk Ghonim, Egypt; Daniel Lutaaya, Uganda; and Md Ibrahim Khalilullah, Bangladesh.
To see their work, click here.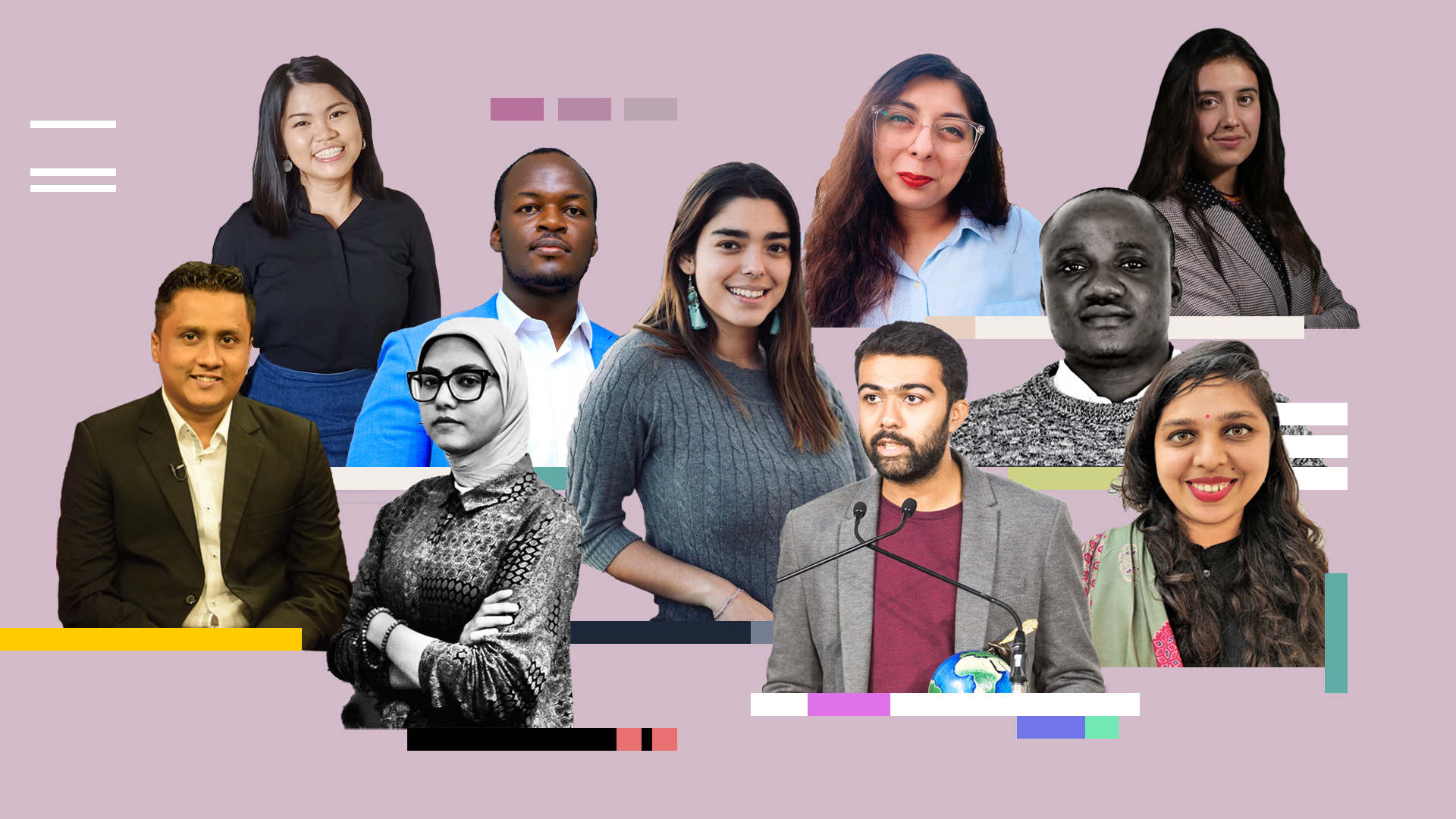 Young Journalist Award: What happens next?
Established in 2013, the Thomson Foundation Young Journalist Award, in partnership with the UK Foreign Press Association (FPA) pays homage to emerging journalists, 30 years of age and under, addressing some of the most important social and political issues of our time. The winner can be from any part of the world where the gross national index per capita is $20,000 or less, and the body of work submitted must have been published or broadcast during the 12 months preceding the deadline for entries.
The final round of judging is now underway. The external judges selected by the FPA are Dr Zahera Harb, director of MA International Journalism programmes at City, University of London; Sir Clive Jones, journalist and Thomson Foundation trustee; and Doug Wills, editor emeritus of the London Evening Standard and The Independent. 
The winner of the Young Journalist Award and our special environmental prize will be revealed during the FPA's media awards ceremony in London from 7.50pm GMT on 29 November, which will be live-streamed on our Facebook page. Both winners and the two runners up from the Young Journalist Award will receive £1,000 learning bursaries or funds to buy equipment.