Young Journalist Award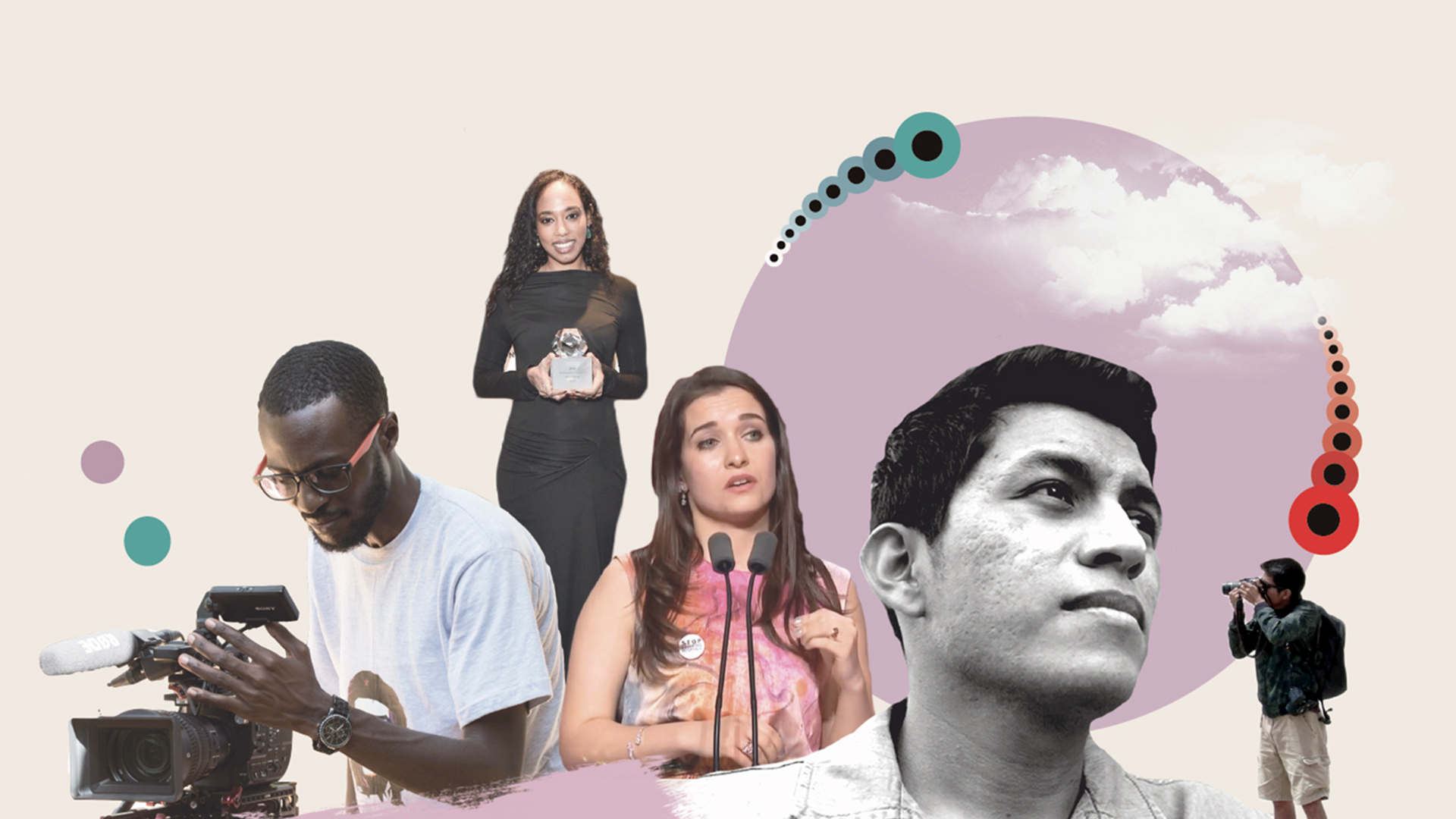 Competition now closed.
The prestigious Thomson Foundation Young Journalist Award: where young journalists, their work and their voices are at the centre, and where journalism's power to enact meaningful change is as present as ever.
In partnership with the UK Foreign Press Association, the award is Thomson Foundation's annual journalism competition dedicated to finding and inspiring ambitious journalists from across the globe. 
Now in its ninth year, the award enables journalists aged 30 and under, from countries with a Gross National Income (GNI) per capita of less than $20,000, to send in their best stories.
Judges of the award look for stories that are revelatory, prompt public debate and have led to, or have the potential to lead to, positive change in society.
An environmental twist on this year's award 
In the year of COP26, the pivotal UN climate change conference, it is fitting that we should introduce an environmental component to our 2021 Young Journalist Award. Applicants were asked to submit a portfolio of three stories, with at least one of these having an environmental reporting focus. 
We'll be publishing details of our 12 shortlisted entrants in mid-October and showcasing the top environmental stories from all entries received in time for COP26. The winner of the award, and the best environmental story overall, will be revealed on the night of the FPA Awards on 29 November, 2021.
To stay up to date, follow us on Twitter or sign up to our newsletter.
For enquiries relating to your submission, email: awardfpa@thomsonfoundation.org
#TFYoungJournalist #TFEnvironment
Related content
I recommend that journalists under 30 apply for this incredible opportunity! It opened so many doors for me.