"I started to read more, to commit myself more. I had a more focused vision of the real problems of society," he says. "In my teens, I financed my fledgling reports by working as a photographer in a restaurant. I then studied journalism at the National University of Piura and after graduating, found myself working for the largest newspaper in the region."
Martín may have elbowed out dozens of other young hopefuls to land a dream job at a major media organisation, but he admits to feeling both "delighted and disenchanted." Real news, he thought, was underreported. The domestic focus was often too narrow. Rural Peruvians were largely ignored. He wanted to write stories that involved human connection, moments of change, tragedy and triumph. Stories where he could see their benefit and feel their impact.
In a moment of clarity and feeling a powerful hunch that the moment was right, Martín took a leap of faith. He left his job at the newspaper, delved deep into his savings and set up an alternative to mainstream media. 
Nube Roja (Red Cloud), an online magazine committed to enabling unheard or remote voices to reach a wider audience, was born.
"It sounds like idealism, but I have seen so many injustices in my country that I've always wanted to see change and be that change," explains Martín. "I know that I can achieve it through the word. Silence has never been an option."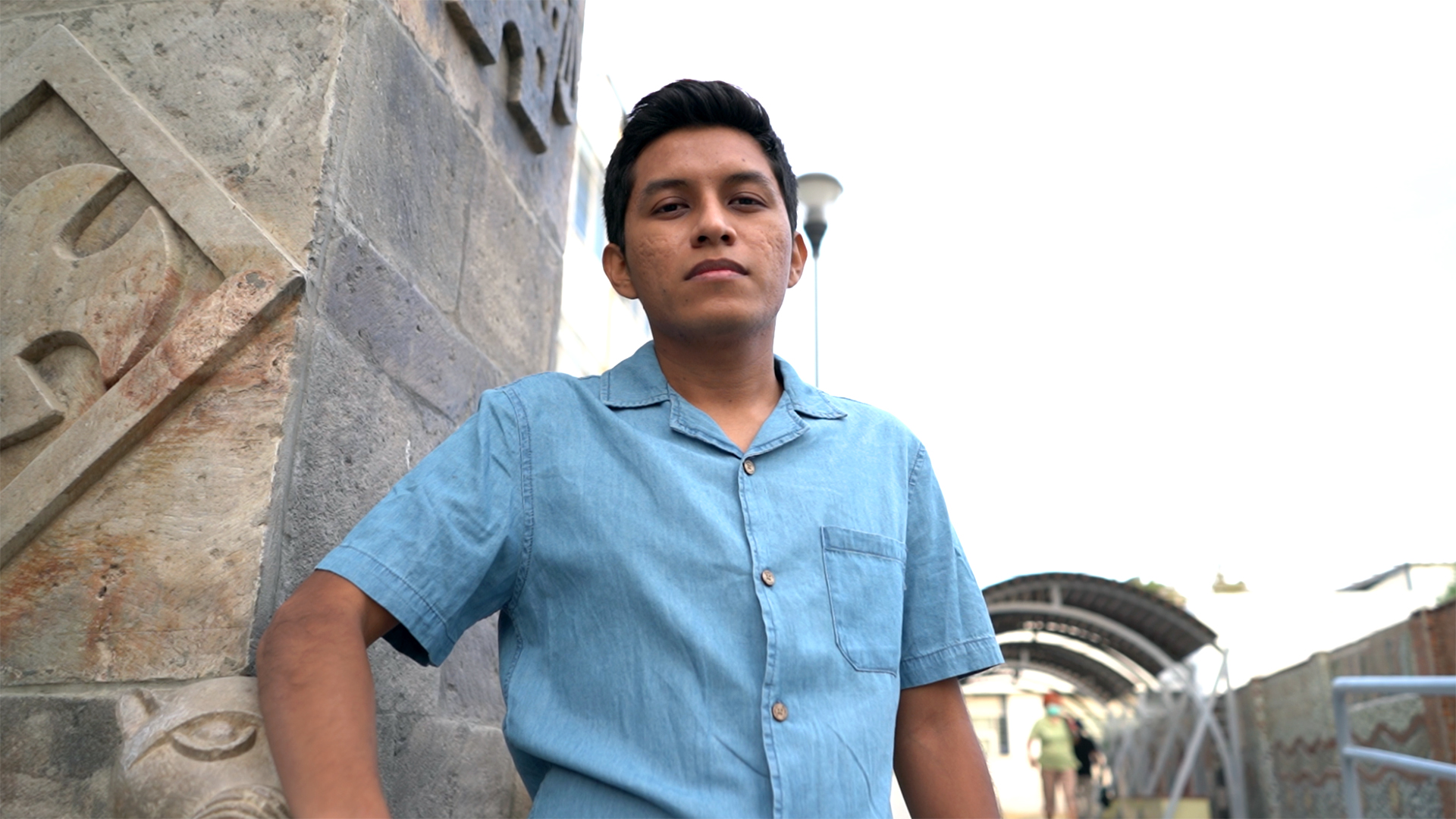 Taking steps towards a more balanced world
While there may be countless untold and under-reported stories in Peru, Martín's role as investigator and amplifier is vital. In his body of work submitted for the Young Journalist Award, he highlights how the Covid-19 pandemic has magnified social inequality in his country and rendered the poorest truly helpless. 
Titled 'Piura Market: An Invisible Enemy in the Crowd', he collects the testimony of TJ, a student whose elderly father is forced to work in a busy market and faces a daily dilemma of balancing protection from the virus with earning money to feed his family.
Standing among hundreds of peaceful protesters in Cancas, campaigning against the exploitation of heavy crude oil off its coast, Martín also investigates why children were caught in choking clouds of teargas and why rocks were lobbed at hundreds of fishermen and women to disperse them by the people paid to protect them: the police.
Travelling to Cerro de Pasco, an important mining centre in the high Andes, Martín also reports on the anger and anxiety that fills the parents of children suffering from the long-term health consequences of lead poisoning. With unworkable solutions foisted upon them and facing other traumas associated with living in poverty, Martín takes up their case with empathy and a deep understanding of the issues so that "their problems become my problems."
It's this proven sensitive touch that has earned him first place in the 2020 Thomson Foundation Young Journalist Award.