Ancillar Mangena talks to Sara Loane about the work that has made her one of this year's Thomson Foundation Young Journalist finalists.
It was a windy spring day in Bulawayo, Zimbabwe. I asked Nobuhle, one of many street kids, why she lived on the street. Her answer formed part of an essay for a school assignment when I was 10. From that point on, I knew I wanted to tell stories for a living…
Daring excursion to Dundee
In October 2015, I went on a daring excursion to Dundee, a small town in KwaZulu Natal, South Africa, and the scene of brutal murders, to speak to local residents about housing corruption. Those who refused to talk to us warned that "the gun rules the town". Reporters and local residents alike who had asked questions previously had earned themselves some powerful enemies and lost their lives because of it.
Grishen Bujram was one of them. He was a respected and hardworking man who confronted the mayor of the African National Congress-controlled Endumeni municipality after discovering free houses for the poor were being sold for profit. For him whistleblowing ended with a bullet.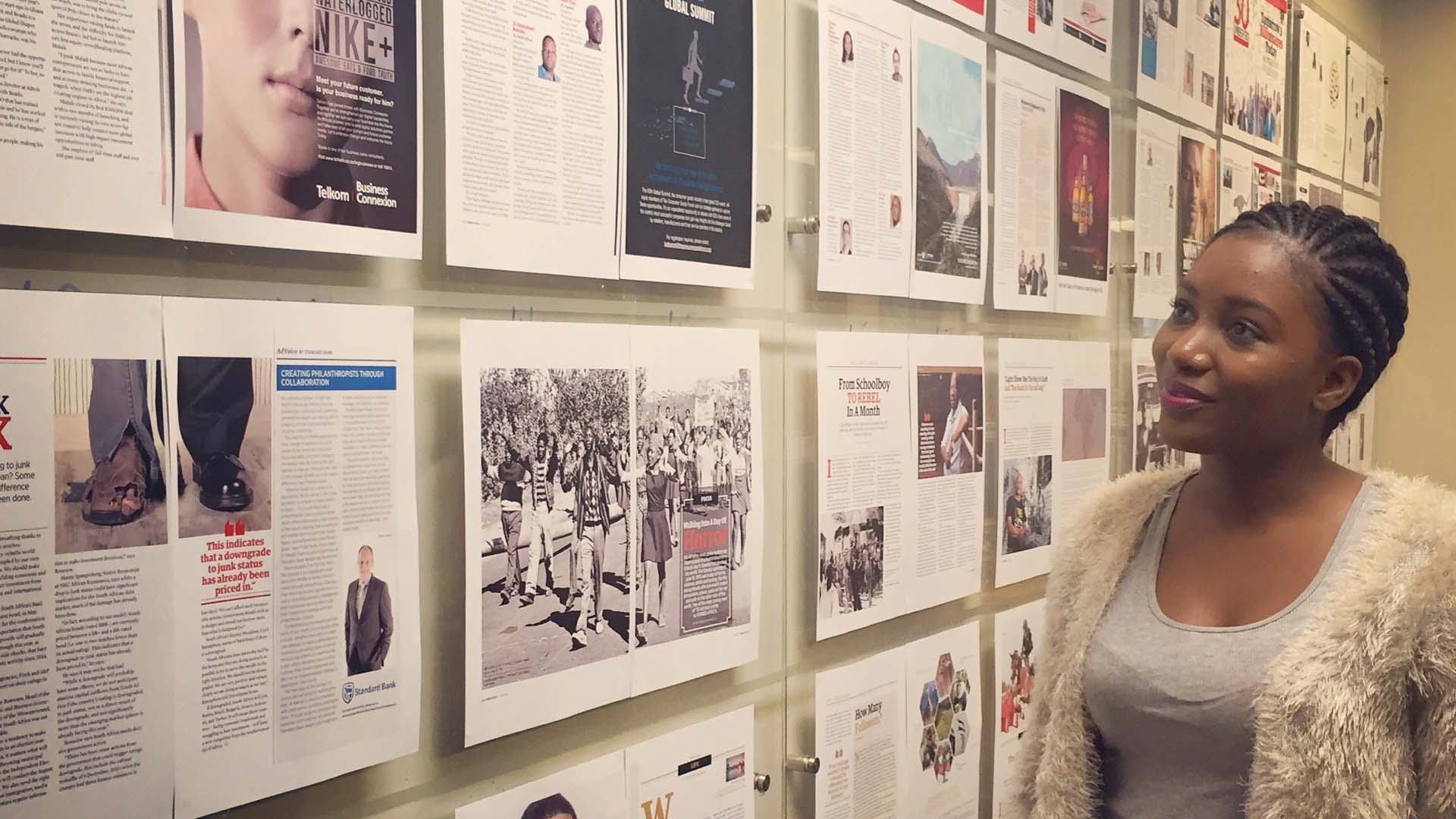 After reading a piece she wrote for a local community paper, Ancillar was approached by the editor of Forbes Africa magazine where she now works
When you expose corruption, when you take a swipe at the people in power, the threats to your life can be very real.
Fighting for what's theirs
I didn't want to die. But it was important for me to write about Bujram and others like him – the whistleblowers in Africa. Since the article was published, the case against the alleged orchestrator of Bujram's murder has been  reopened and is being heard on December 2, 2016. 
I have a lot of favourites, but this has been the most rewarding story I have written. It produced results. People who lost their homes to corruption are now in court fighting for what is theirs. Their children will not end up living on the streets like the children I interviewed in Bulawayo 16 years ago.
A voice for the voiceless
A month after my whistleblowers article was published I was putting my life at risk again. I put a story together doubting claims that 'Prophet' Walter Magaya, a powerful man in Zimbabwe, could heal people.
The commercialisation of churches is arguably one of the fastest growing businesses in Africa. I believed the pastor was a sham, taking advantage of desperate people willing to dig deep into torn pockets to be healed.
Shortly after writing my story, I received vicious insults and a total of 61 threats from his supporters. I had to deactivate my social media accounts when they starting making hostile and threatening remarks about my family. I didn't want to risk the lives of those I love.
Being a journalist in Africa means being a watchdog, a teacher, informant and a voice for the voiceless. I have no idea yet where the job will take me, journalists are under persistent attack, but what I know is that I will continue asking questions and reporting on stories that I think are in the public's interest. I hope the public understands what journalists put on the line every day to bring these stories to them. The threats are not imagined. When you expose corruption, when you take a swipe at the people in power, the threats to your life can be very real.
Ancillar's third contribution is the coverage of #ZimbabweShutdown – a demonstration against President Robert Mugabe. Thousands of Zimbabweans raised their voices on social media after the ban on basic imports pushed the country to the edge. The southern African nation has been gripped by a devastating drought, adding to high unemployment and an acute shortage of cash that has angered its citizens. Follow Ancillar on Twitter: @ancillarmangena
The final three
Ancillar is joined by two other finalists, Salman Yousafzai, a reporter for New Lens Pakistan and Dawn.com and Yousra Elbagir, a Sudanese journalist working for Reuters, the Guardian and CNN.
The trio will be flown to London in November, spend two nights in the city and attend the gala award night at the Sheraton Park Hotel – along with a host of other potential award winners and leading figures from the world of journalism – where one of them will be announced winner of the Thomson Foundation Young Journalist Award 2016.
The award, now in its fourth year, is one of the highlights of the UK's Foreign Press Association Awards and this year attracted more than 100 entries from 42 countries.