T

he

finale

of

the

third

Valley Voices project

saw

women journalists and writers

gain confidence in writing about

some of the more controversial topics

facing women in Pakistan

at a workshop

with our partner – the Tribal News Network (TNN).

 

Tackling writing blogs was the first task for the group under the mentorship of documentary filmmaker, multimedia journalist and blogger Sabin Agha. Prior to Sabin's session, most of the participants were unfamiliar with blogging and would be unlikely to write about some of the more contentious issues.  
The all-women group of journalists and writers involved in this project live and work in Khyber Pakhtunkhwa province in North West Pakistan - a very traditional, conservative part of Pakistan, where most women have a little or no access to formal education, and are hugely underrepresented in the media.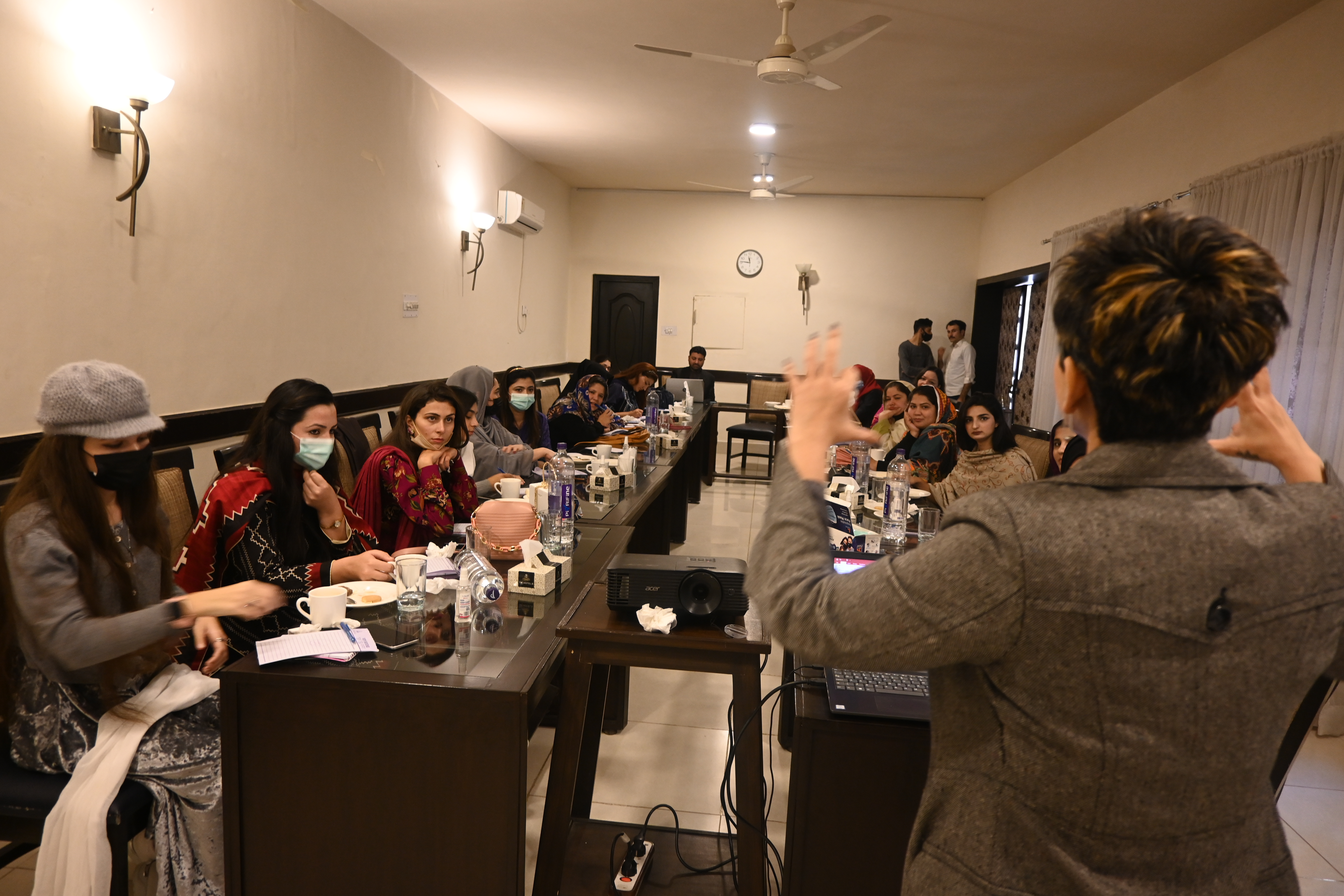 With Sabin's coaching the women grew in confidence and skills, and gained the ability to write from a personal, female perspective on important - yet often neglected - topics affecting women and their rights. 
In a place where women's voices are rarely heard or represented, breaking with the prevalent social conventions and hierarchical structures is a big first step towards empowering women to pursue careers in the media. 
I was surprised to see that the bloggers picked up very bold and taboo topics like gender discrimination, domestic violence, and harassment against women.
I appreciate TNN for publishing all these blogs, as they were written without fear or reluctance," says Sabin Agha. 
Earlier in the project, nine focus group discussions had been held with local women in the region, thus giving the reporters first-hand information on what local female audiences actually want to consume. The topics raised included harassment, jobs and economic opportunities for women, gender inequality, education, health and cooking.   
Trainer and gender analyst Qudsia Mehtab Mehmood sees this part of the project as a step forward in creating gender-balanced stories which are mostly lacking in local media coverage. 
Sabin opened our minds regarding blogging and removed the fear which was inside us.
The process of pitching was the focus of another workshop session. Multimedia journalist Sana Gulzar and Executive Producer at TNN Khalida Niaz shared their newsroom knowledge on how to communicate with editors, pitch stories, and how to react to feedback and criticism. 
TNN News Editor Hina Gul shared the rebranding process of TNN. She says the organisation has evolved over time and the new identity better represents the organisation as independent, progressive, gender-inclusive, and a voice of marginalised groups.    
The workshop concluded by sharing participants' feedback on the impact they would love their stories to have. For some, like Nausheen, the change has been bigger than they ever imagined.  
"Professionally, it changed me so that I can read and write more than before, and also I learned how to write many things I learned to 'lock the ocean in a jar' (how to say the big story in a few words), she says. 
I learned how to write controversial and difficult topics easily and have started earning through writing. Now I am an independent woman.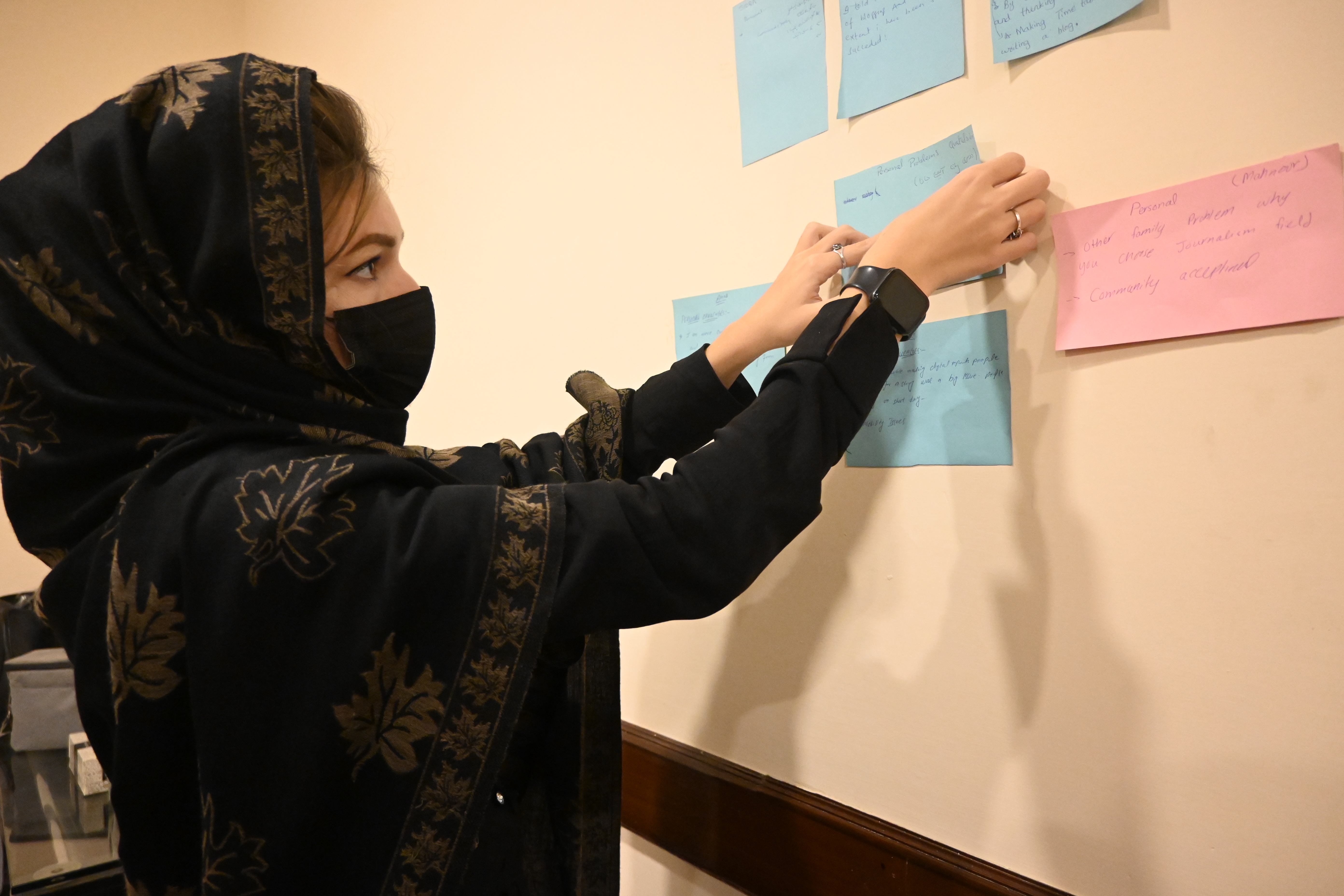 About the Valley Voices project
For women in Pakistan, the fight for empowerment and equality comes with a specific set of challenges and struggles. Women are rarely part of the public sphere, with little to no participation in decision-making, often being misrepresented or subjects of discrimination in media. With their voices constantly silenced, the Valley Voices project aims to make them active participants in content creation and local media engagement. 
For the first time, women in Khyber Pakhtunkhwa province in North West Pakistan were asked about their media consumption habits and interests in a programme designed to make local media more relevant to them and enhance their political participation. Starting with the premise that the only way women can truly be represented in the media is by including as many women journalists as possible, Thomson Foundation teamed up with a local partner, the Tribal News Network (TNN), to provide them with the necessary tools. 
 
Since 2020, Thomson Foundation has been working with the Tribal News Network (TNN) on ways to give women a voice, both as producers and consumers. An audience study revealed interesting insights into women's media consumption habits and expectations. These informed several training and mentoring sessions on mobile journalism productions, aimed at a women audience, including illiterate women from remote districts in Khyber Pakhtunkhwa province. TNN's local reporter network was strengthened by providing relevant skills and confidence to young women reporters and bloggers.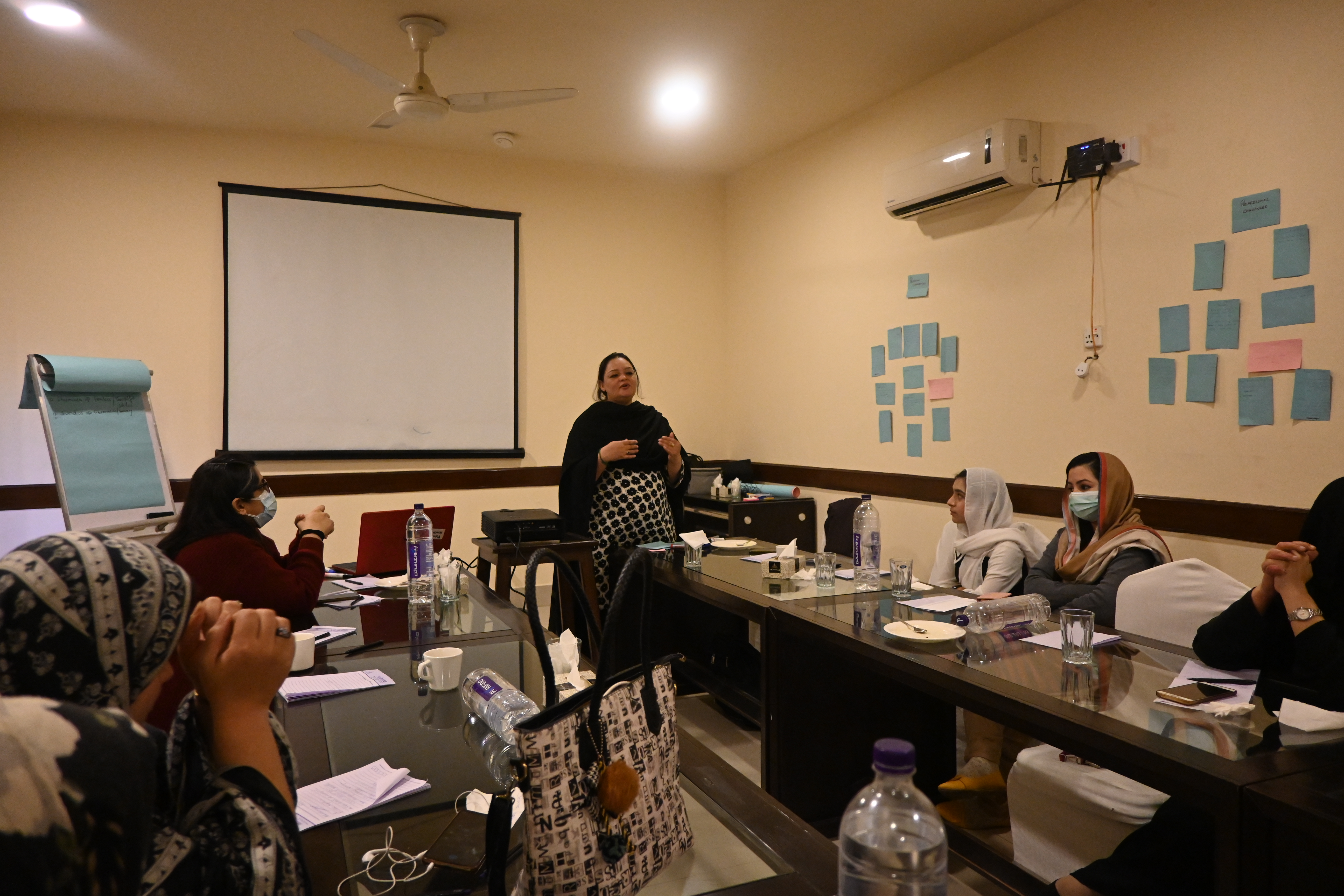 Related content